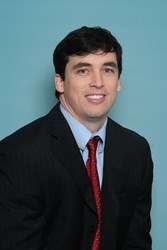 Sean McKay, will share valuable insights including how you can use your self-directed IRA to realize tax-free and tax-deferred profits!
Wilmington, NC (PRWEB) November 12, 2013
The Coastal Carolina Real Estate Investors Association is a networking and education group that provides a venue for like-minded people interested in real estate investment. This month, guest speaker, Sean McKay, will share valuable insights including how you can use your self-directed IRA to realize tax-free and tax-deferred profits!
Started in January 2002, this group has been helping local investors launch full- and part-time investing careers through solid educational opportunities and a strong network of active local investors. Sean McKay is not only the Senior Vice President of American IRA, he is also an active real estate investor who has personally used many of the techniques he will be sharing in this presentation to realize his own investment success.
Sean will share creative strategies that clients are using to get quality returns.
*Fix and Flip
*Buy and Hold
*Partnering
*Borrowing Money
*And more...
Who Participates in REIA?
Membership is comprised of local full-time and part-time investors involved in many aspects of real estate; from landlording and flipping single family properties, to commercial real estate. Coastal Carolina REIA members are professionally involved in real estate brokerage, mortgage lending, the construction trades, home inspections, appraisals, and any number of other real estate and non-real estate related professions. Newcomers are always welcome.
What's In it For Investors?
Whether investors are new to investing, new to the area or are seasoned, the group gives them the opportunity to network with other investors and build their knowledge and skills. At their monthly meetings, attendees will:
*Have the chance to tap into the considerable knowledge of our existing members
*Have the opportunity to take advantage of investor-quality deals at our sessions
*Be able to participate in monthly educational programs that cover a wide variety of investment topics.
About:
American IRA, LLC was established in 2004 by James C. Hitt in Asheville, NC.
The mission of American IRA is to provide the highest level of customer service in the self-directed retirement industry. Mr. Hitt and his team have grown the company to over $300 million in assets under administration by educating the public that their self-directed IRA account can invest in a variety of assets such as real estate, private lending, limited liability companies, precious metals and much more!
As a self-directed IRA administrator they are a neutral third party. They do not make any recommendations to any person or entity associated with investments of any type (including financial representatives, investment promoters or companies, or employees, agents or representatives associated with these firms). They are not responsible for and are not bound by any statements, representations, warranties or agreements made by any such person or entity and do not provide any recommendation on the quality profitability or reputability of any investment, individual or company. The term "they" refers to American IRA, located in Asheville, NC and Charlotte, NC.