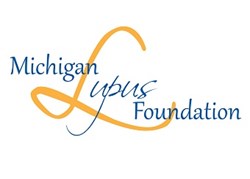 St. Clair Shores, MI (PRWEB) November 07, 2013
The Michigan Lupus Foundation will be holding a lupus Support Group meeting in St. Clair Shores on December 18th.
Meeting Details:
Wednesday, December 18th
5:30 pm - 7:00 pm
Location: Bethel Lutheran Church
Room 11
26400 Little Mack Avenue
St. Clair Shores, MI 48081
These meetings are designed to assist people with lupus and their family and friends to get connected with one another, and to get a better understanding of this disease and how to fight it.
Support Group meetings are offered at no cost to anyone interested in participating.
For more information, visit http://www.milupus.org, or call 800-705-6677.
Contact: Brittney Berry
Email: Brittney(at)milupus(dot)org
Released by: Michigan Lupus Foundation
29433 Southfield Road, Suite 210
Southfield, MI 48076
(800) 705-6677