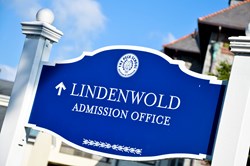 Morristown, NJ (PRWEB) November 08, 2013
The Peck School's Admission Open House is free and open to the public. This is an excellent opportunity to get to know Peck by talking with teachers and administrators, meeting current Peck parents and students, and touring its beautiful campus.
Families may register online at Peck's website. A smaller information session will also be offered in January.
Peck is an independent, co-ed, kindergarten through eighth grade elementary and middle school. The School's mission states that: "We believe that, in life, knowledge must be guided by values. Through a commitment to character formation and a rigorous and inspirational academic program, we strive to build in each student the capacity for disciplined learning and consideration of others. With dedicated faculty and families, we prepare our students to succeed in secondary school and to lead healthy, productive, and principled lives."
Register online, or call Director of Admissions Erin Ceder at (973) 539-8660 x 117 if you are interested in learning more about The Peck School.
Calling Bright Minds today! To learn more about The Peck School, visit http://www.peckschool.org.