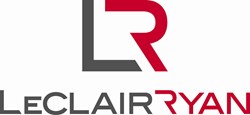 "We are working with a single strategic partner to overhaul, upgrade, and position IT Infrastructure to enable LeClairRyan's business objectives," said Bud Phillips, LeClairRyan CIO.
(PRWEB) November 08, 2013
When LeClairRyan faced significant growth and needed to update and expand its IT infrastructure, it wanted to innovate in the cloud. The firm decided it wanted a single provider who could offer a broad scope of core IT operations as a service. This would allow the firm's IT staff to focus more on business objectives such as integrating mergers and developing better legal services.
LeClairRyan's new CIO wanted a cloud solution with the ability to scale quickly, increase capabilities in mobility, redundancy and security, and reduce Total Cost of Ownership (TCO) for the firm. He found Proxios' Information Technology as a Service (ITaaS) to be the best fit for the firm's objectives.
Proxios' ITaaS has helped the firm become more efficient, effective and competitive. Now LeClairRyan's in-house IT team has become a more valuable asset by since they can focus more on helping the legal staff use technology more effectively and process and tool deployments.
"We are working with a single strategic partner to overhaul, upgrade, and position IT Infrastructure to enable LeClairRyan's business objectives," said Bud Phillips, LeClairRyan CIO. "Accomplishing our three-phase project with certainty and reliability is "top of mind" and working with Proxios and a fully vetted set of foundations technologies that are fully integrated are two major reasons that this is a success"