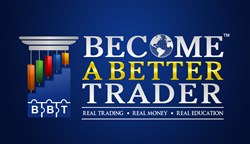 I have always enjoyed reaching out to my students from overseas through events like this. I'm hoping that my presentation will help many of them move to a higher understanding of trading and execution."
Chicago, IL (PRWEB) November 08, 2013
For the first time, the World of Traders will be inviting Rob Hoffman to speak at their annual Exhibition and Seminar. Hoffman will be giving a detailed presentation on the tools and strategies he uses for searching and scanning high probability trading set-ups in high velocity markets.
This seminar will include futures, equities, and precious metals all through the TradeStation platform. Many aspiring traders from overseas are excited for Hoffman's presentation which is meant to help those who are struggling with missed opportunities due to poor execution tactics.
The World of Traders Exhibition is slotted to take place on November 15th and 16th with a Pre-Conference on the 14th. Hoffman's presentation is scheduled on the 16th from 2:00PM – 2:40PM and is already booked.
When asked about his upcoming presentation, Hoffman states: "I have always enjoyed reaching out to my students from overseas through events like this. I'm hoping that my presentation will help many of them move to a higher understanding of trading and execution."
His recent victory at the Salon Du Trading Competition as well as his many other competition wins around the world are sure to lead many traders to his presentation at the event. Hoffman is well known for his real-money trading and educating thousands of individuals and institutional clients from around the globe on a daily basis. Students of his Live Trading Room are able to look over his should and watch as he trades his live accounts.
For those interested in learning more about Rob Hoffman or the World of Traders Exhibition please contact support (at) becomeabettertrader (dot) com.
About Rob Hoffman
Rob Hoffman is Founder and CEO of Become A Better Trader, Inc. and an 18+ year veteran of the financial markets. Mr. Hoffman is a Professional Trader, frequent speaker for the major financial exchanges, commentator on market and instrument direction. He is also as highly skilled educator and passionate mentor to tens of thousands of students from around the world, an International Trading Champion, and consultant to institutional clientele as well as aspiring traders.
For more Media Inquiries or information about this special event or upcoming events, contact Kim Thomas at media (at) becomeabettertrader (dot) com or visit http://www.BecomeABetterTrader.com
About BecomeABetterTrader.com
Become A Better Trader Inc. provides must-have educational resources in the area of Futures, Forex, Stocks, Options, and ETFs with a focus on both intraday and swing trading strategies for both short-term and long-term traders and investors. Clients range from aspiring traders to institutional clientele requiring private consultation.