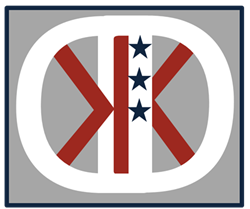 We know people want to be part of our child's life, so we figure let's get this party started," said Kenny. "This kid is already going to know how to make money," he added.
Washington, DC (PRWEB) November 06, 2013
OUR NATION'S CAPITOL - THE DISTRICT OF COLUMBIA
THE HOUSE OF DIGGS
FOR IMMEDIATE RELEASE:
November 6, 2013
CONTACT: Kenneth Diggs (954) 914.5686, kenny.diggs(at)gmail(dot)com
Ami Vitori (310) 367.8599, ami.vitori(at)gmail(dot)com
MEDIA ADVISORY
The Diggs family is pleased to announce the biggest day of their lives is soon upon them as they are heading a yet-to-be disclosed hospital in the District to deliver their first child. After years of working across the country, often in separate corners of the world, Kenny and Irma Diggs knew that 2012 was the year they were meant to start their family. Now, in November 2013 they are excited to meet their baby and continue their dynasty, hopefully within the next 24 – 36 hours.
"I think this experience will finally put an end to Kenny's checklists," remarked his business partner and good friend Ami Vitori. "Babies don't follow directions, they give them." Co-worker Jackie Stanley is ecstatic for the baby's arrival, "What an awesome experience, to become a parent… get ready to lose your identity as Kenny and Irma and become Baby K's Mom and Dad!" James Partlow, Kenny's protégé added, "This baby is a game changer, if you think you will not be changed then think again… you are reading a media advisory (when do we do that?!?); things are already changing."
THE DIGGS FAMILY
The mission of the Diggs Family is to spread happiness, health and wealth across the District, the country and the world. First, by marrying each other and beginning their dominance in political and government leadership organization and development, Kenny and Irma set out to change the world. Now, with the addition of Baby K, their commitment to standing up for those who need to be heard and empowering those who can do more will be catapulted to the next level. (Not to mention the family's earning potential will increase.) The Diggs Family passion for making things right, doing things better and always delivering the best will continue to expand with its newest advocate, Baby K.
###
Follow Baby K on Facebook and Twitter!
Follow Baby K on Facebook at http://www.facebook.com/babykdiggs and on Twitter at @BabyKDiggs or http://www.twitter.com/BabyKDiggs.