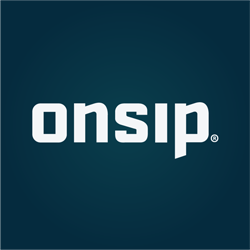 As a business communications provider who has integrated WebRTC communications into our existing real-time platform, we are looking forward to sponsoring WebRTC Conference and Expo III.
New York, New York (PRWEB) November 07, 2013
OnSIP today announced it is a Silver sponsorship of the WebRTC Conference and Expo III being held Nov. 19-21, 2013, in Santa Clara, California. The show– hosted by TMC, PKE Consulting and Systemwide Media– is the premier event for enterprises, service providers, Web providers, investors and developers and will explore how WebRTC (web-based real-time communications) is set to revolutionize the way we communicate by enabling true browser-to-browser communications.
"As a business communications provider who has integrated WebRTC communications into our existing real-time platform, we are looking forward to sponsoring WebRTC Conference and Expo III," said John Riordan, Cofounder and CTO of OnSIP. "We at OnSIP are pushing the limits of WebRTC development to ultimately deliver cutting-edge features to our hosted PBX customers as well as robust Platform as a Service offerings to the WebRTC and SIP development community. I am looking forward to meet with others developing WebRTC-based applications."
Riordan will be participating in the event by speaking on the panel discussion, "100% WebRTC - Is it Practical for Your Application?" on Wednesday, November 20th at 2:30 PM PST. The panel will discuss the product development considerations within the reality of the WebRTC movement— from tepid support from Microsoft and Apple to the challenges involved with integrating legacy technologies with the new paradigms.
The panel discussion is timely for OnSIP as just last month, the company launched a WebRTC-based video chat application http://www.getonsip.com. With over 49,000 users, GetOnSIP is a free service from OnSIP that has historically allowed VoIP enthusiasts to register their standard SIP phones to make and receive calls. With the relaunch, GetOnSIP has made it easy for anyone to benefit from free, high-definition, and secure video calling. GetOnSIP also boasts easy-to-remember call addresses (SIP addresses) and "Call Now" links that GetOnSIP users can share for an instant video session with unregistered users.
Headquartered in New York, OnSIP is a leading provider of real-time communications services to over 20,000 businesses. According to the company's president and cofounder, Robert Wolpov, the launch of GetOnSIP is only the beginning for OnSIP. The company plans to launch new, business and application-enhancing (WebRTC-based) tools in the coming months.
Registration for the WebRTC Conference and Expo III is open. For the latest WebRTC Conference and Expo III news, updates and information, follow the event on Twitter at @webrtcexpo.
About OnSIP
Having helped over 20,000 customers, OnSIP is a leading provider of business VoIP services to businesses. OnSIP provides commercial-grade real-time communications over a geographically redundant and scalable (pat-pending) platform. OnSIP offers enterprise pricing and tools to leverage their SIP platform for large-scale deployments, including APIs and smart proxy, registrar and location services. For more information, visit http://www.onsip.com/developer/platform.
About TMC:
TMC is a global, integrated media company that supports clients' goals by building communities in print, online, and face to face. TMC publishes multiple magazines including Cloud Computing, M2M Evolution, Customer, and Internet Telephony. TMCnet is the leading source of news and articles for the communications and technology industries, and is read by as many as 1.5 million unique visitors monthly. TMC produces a variety of trade events, including ITEXPO, the world's leading business technology event, as well as industry events: Asterisk World; AstriCon; ChannelVision (CVx) Expo; Cloud4SMB Expo; DevCon5 - HTML5 & Mobile App Developers Conference; M2M Evolution Conference & Expo; Secure Mobility Conference; Software Telco Congress, StartupCamp; Super Wi-Fi and Shared Spectrum Summit; SIP Trunking-Unified Communications Seminars; Wearable Tech Conference & Expo; WebRTC Conference & Expo III; and more. Visit TMC Events for additional information.
About PKE Consulting:
PKE Consulting provides strategic consulting at the intersection of computing, networking, and communications. The company's primary focus is on how the integration of information and interaction can create value transformation for organizations. PKE Consulting services include organization planning for how to best utilize technologies for transformation. PKE Consulting also works to assure that the underlying network infrastructure is capable of supporting the new services. PKE Consulting provides services both to end user organizations and to vendors.
About Systemwide Media:
Systemwide Media is an integrated marketing company with a core focus on future trends in technology. We service communities of interest with conferences, tradeshows, webinars, and newsletters and provide community websites with the latest information in our industries.