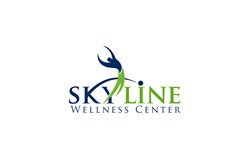 "What we are doingat Skyline Wellness Center is redefining health care by providing a lotmore information for the patient to make better choices about theirhealth."
Alexandria, Virginia (PRWEB) November 07, 2013
Skyline Wellness Center (SWC) is pleased to announce their new tag line: health care redefined. The clinic is expanding their service offerings and moving to a new facility on November 18th. The new facility is located at 4300 Park Center Drive in Alexandria Virginia. They will be in the same building as Xsport Fitness and across the street from the current location at 4218 King Street in Alexandria, Virginia. The opening of the new facility also marks the addition of an acupuncturist, nutritionist, sports medicine staff, psychotherapist and traditional medicine doctor to the staff of the clinic.
SWC will now be redefining healthcare in a way that focuses not just on healing the body but maintaining good health throughout life. Our services can help patients recover from injury or illness and, with continued care, avoid more problems in the future. The new office is over 4000sq. ft. and features 8 treatment rooms, offering the chance to introduce additional services to patients. Education rooms will be available to offer classes and seminars on various topics such as nutrition, meditation, yoga, movement, and acupuncture. The classes can help patients maintain their good health over time. We will also have an expanded retail space to allow patients to take different aspects of their care into their own hands.
"Everyone has a different definition of health care. What we are doing at Skyline Wellness Center is redefining health care by providing a lot more information for the patient to make better choices about their health. We are integrating practitioners and areas of health care that you normally do not see together in a health care clinic. We want to offer all our patients a new experience in health care that focuses on high quality service, relevant education and superior care. The goal is simple: to keep patients healthy." says Dr. W. Jean-Luc Sansfaute, Skyline Wellness Center¹s Clinic Director.
Skyline Wellness Center is an integrated healthcare clinic that has been operating in Alexandria since 2008 and offers integrated health care services including chiropractic, massage therapy, medicine, physical therapy, acupuncture, physiotherapy, nutrition, sports medicine and health care education.