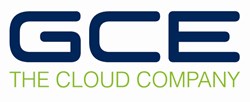 Reston, VA (PRWEB) November 07, 2013
GCE today announced a cloud migration program designed specifically for customers of SAP Business ByDesign, Microsoft Dynamics AX and other traditional Enterprise Resource Software (ERP) vendors to rapidly migrate to GCE's cloud-based accounting service – without incurring additional implementation, training, data migration and support costs typically associated with migrating an ERP system. Businesses interested in learning more about migrating can visit here.
Recent announcements by global ERP providers expose their lateness to true cloud and Software-as-a-Service (SaaS) solutions. On October 19th, 2013, SAP announced it will be shifting development resources away from the Business ByDesign suite of business process applications, leaving hundreds of small and medium-sized business customers in a quandary as far as future support for accounting and other critical business processes. Similarly, at Microsoft's Convergence Event in Barcelona, they announced that they would not have features associated with pure SaaS added until the next release of Dynamics AX. These strategy changes and 'slips' in timelines are robbing customers of true SaaS benefits and preventing them from fully leveraging cloud computing technology.
The GCE Financial Accounting Service provides a robust, feature-rich alternative to the behemoth ERP providers that have moved slowly and awkwardly to the cloud. The GCE financial accounting system is a cloud-based, multi-tenant SaaS solution. As well as being pre-built and pre-configured, it dramatically reduces implementation timelines, while providing training, data migration and support at no additional cost.
GCE possesses more than a decade of experience solving some of the largest and most complex financial management challenges faced by Federal government agencies and business customers. With Oracle eBusiness Suite at its core, the GCE Financial Accounting Service is built on one of the most trusted, powerful ERP systems in the industry, and leverages the SaaS model to deliver more functionality in an accelerated timeline.
"Our message to SAP Business ByDesign and Microsoft Dynamics AX customers – or to any business seeking to modernize their accounting system with real-time insights into their financial data, productivity gains and efficiencies – is that migrating from one ERP dinosaur to another will leave your organization behind the technology curve," said GCE CFO, Matt France. "Unlike traditional software providers that have played cloud catch-up by trying to convert existing premise-based ERP solutions into cloud-based systems, GCE brings extensive experience at the intersection of financial management systems and cloud computing."
Today's largest ERP providers saddle customers – particularly cost-sensitive small and medium-sized businesses that want to operate more nimbly – with accounting software that is expensive, complicated and painful to implement. Training and support services are often expensive and inadequate in meeting customers' needs and expectations.
GCE resolves these pain points with a SaaS solution that allows businesses to quickly and easily transition their financial system to the cloud. GCE offers businesses a flexible and reliable cloud-based financial accounting system that is strongly positioned to exceed the value of leading ERP offerings, such as SAP, NetSuite, Microsoft, and others.
For more information about migrating to a true cloud-based accounting system with GCE, visit here.
About GCE
GCE is a leading cloud-based software services provider offering financial and accounting applications to commercial enterprises and federal government agencies. Headquartered in Reston, Virginia, GCE is committed to delivering innovative, high quality technology solutions and world-class service to our customers. GCE transforms organizations with the latest cost-effective business process solutions that will increase your agility and competitive edge, allowing your organization the freedom to fully focus on your core mission. To find out more, visit http://www.GCEcloud.com.