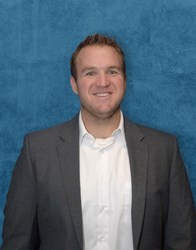 Choctaw, MS (PRWEB) November 07, 2013
Season 10 Winner of NBC's The Biggest Loser, Patrick House joins Pearl River Resort as the new Director of Sales. The Vicksburg native has over ten years of managerial experience, serving in positions such as Marketing Coordinator for Isle of Capri Casino (formerly DiamondJacks), Territory Sales Manager for Merchants Food Services and Community Outreach Manager for River Region Hospital.
In January of 2010, Patrick found himself weighing 420 pounds, which prompted him to try out for NBC's hit reality series, The Biggest Loser. Out of 350,000 potential contestants nationwide, he was selected to be on the show and became the first Mississippian to win The Biggest Loser. To date, Patrick has lost 215 pounds and continues to maintain his weight. After the show, he began to help others battle obesity as a motivational speaker and consultant for various companies and products throughout the United States. His success in health and wellness impelled Pearl River Resort to contact him to inspire and motivate over 2,000 employees during its recent weight loss challenge. The competition resulted in over 5,000 pounds lost in 12 weeks, and Patrick's leadership and initiative was immediately taken notice by executives.
In his new role, Patrick will utilize his creativity to broaden the client experience for those visiting and playing at Pearl River Resort. He will oversee the sales/convention services department and all wellness initiatives for the Resort. Patrick received a bachelor's degree in Business Management from Delta State University, and he recently published his first book entitled, "As Big as a House." He has also developed a program called LEAN ON ME targeting elementary and middle school-aged children. LEAN ON ME stands for Learn, Eradicate, Advocate, Nullify, Obesity Now in My Educational system. To date, Patrick has visited 35 schools across the state and reached over 19,000 Mississippi students.
For more information on Pearl River Resort, call 1.866.447.3275 or visit http://www.pearlriverresort.com.
ABOUT PEARL RIVER RESORT
Pearl River Resort is the Southern United States' first comprehensive luxury gaming resort. Pearl River Resort's portfolio of assets includes Silver Star Hotel & Casino, Golden Moon Hotel & Casino, Dancing Rabbit Golf Club, and Geyser Falls Water Theme Park located in Choctaw, Mississippi and Bok Homa Casino located in Sandersville, MS.
The Silver Star and Golden Moon Casinos feature two exciting hotel/casinos with approximately 2,400 slot machines, 59 table games, 1,074 hotel rooms, Philip M's award-winning steakhouse, a sports bar and grill and a variety of other dining options, a full service spa, retail offerings and live entertainment. Also featured is Dancing Rabbit Golf Club with two championship golf courses and Geyser Falls Water Park. Bok Homa Casino is the latest addition to Pearl River Resort featuring over 750 slot machines and a quick-serve eatery.