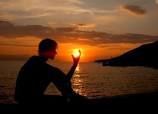 This is the chance to change your life & become a founder of the Personal Improvement Movement™.
Dallas, TX (PRWEB) November 27, 2013
SelfImprovementhelper.com issues a challenge to join & participate in the Personal Improvement Movement™. The premise is to Improve Yourself &/or Improve the World.
The official launch target date is January 1, 2014. People that sign up & join the movement between now & the launch date will have the designation of being "Movement Founders". It would be fantastic to have as many founders as possible join prior to the official launch date. People joining after the launch date will be considered "Movement Members".
January 1, 2014 was selected as the launch date because it's the time of year where people make New Year resolutions. The Personal Improvement Movement™ wishes to harness the desire to pick something to improve at the beginning of the year, yet have the added benefit of committing to something bigger.
If everyone would look for ways to improve themselves just a small percentage every day, it would start a revolution that would ultimately improve the world.
This isn't a new or original idea, however it is one that should be re-examined. The Japanese have a practice called, "Kaizen". Originally developed to improve manufacturing processes, it can easily be adapted to personal growth, where one strives for continuous improvement. It doesn't have to be a big project. The power comes from many doing a little on a constant & continual basis.
Improving yourself, surroundings, or attitude, by just a manageable 1% per day for 100 days would create significant, noticeable improvement in anything chosen to work on, says Jules Stuer, CTO of http://www.SelfImprovementhelper.com.
It has been documented that it takes 30 days to create a new habit. Something done for 100 days becomes a way of life. The Personal Improvement Movement™ would be a simple way for someone to become more present, conscience, & aware. Once positive evidence is experienced, motivation & momentum to keep going becomes natural. "Pay it inward" to help propel forward on your own personal journey.
Today with everyone having the ability to connect via social media starting a community of interest jumpstarts getting a movement. The plan is to start with a few & then diffuse out to millions of people, across the world, like a "ripple in a pond". The process would become infectious & subtle changes would turn into the catalyst for big shifts.
"The rules for participation, the description, & timeframe of the challenge have been purposely kept open ended so the emphasis would be on an individual's personal creativity & determination as the main factors that decide success. A lot of rules & structure, how-to's or having a preconceived outcome could limit how big the Personal Improvement Movement™ could grow or how much impact could be made. This program is a grass roots effort. When people embrace this, it will grow on its own. People will intuitively know how to get the word out. It would be wonderful to begin with a whisper & end with a roar," explained Jules.
http://www.selfimprovementhelper.com issues this challenge to everyone. Choose something to work on. Be part of the Personal Improvement Movement™. Even though help, inspiration, & guidance from outside sources like books or videos is available, the bottom line is that everyone is in charge of their own personal improvement.
The steps are simple, however it will take commitment, persistence, & perseverance to actually do it. You will be the only one that determines your success.

Sign Up on the Movement Page. (This is the only way we'll communicate with &
track people participating in the challenge.)

Choose something to Improve & commit to it
Determine your current beginning state
Focus on one small thing daily, & document what that is for 100 days in a row
In 100 days compare the difference from day one to day 100
Pick something else & start the process again.
Share your results on our Facebook page & challenge others to join the Personal
Improvement Movement™.
To register & join the Personal Improvement Movement™ go to: http://www.selfimprovementhelper.com. Look for slide-in window on the right side of the site to sign up. Access the slide-in by clicking on the arrow on top right of our web site.
About http://www.selfimprovementhelper.com: An authority website that is a resource & collection of curated videos containing ideas, strategies, discussions, & techniques for people interested in Self Improvement, Self Help, & Personal Development.