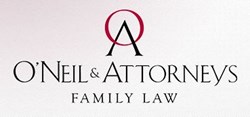 Dallas, TX (PRWEB) November 06, 2013
Living Magazine has featured Attorney Michelle May O'Neil, of O'Neil & Attorneys, on the cover and in the cover story of its November 2013 issue of the North Dallas/Park Cities Edition. The article is on how the lawyer's family inspired her to succeed as a "the business owner's divorce lawyer." The article, which starts on page 14 of the magazine, is titled "Michelle May O'Neil Family Law: A Business Owner's Divorce Lawyer" and is written by Anna Charles. Attorney O'Neil is a board-certified family law specialist, which places her among a small percentage of lawyers in Texas to hold this designation.
Attorney O'Neil handles many different types of divorce, including divorce that involves business owners. According to the magazine article, Attorney O'Neil comes from a background that gives her valuable insight into the dynamics of these types of cases. The article states that both of the lawyer's parents were successful small business owners who instilled a thriving entrepreneurial spirit in their daughter. From a young age, Ms. O'Neil worked in the family businesses. She later received a bachelor's degree in business administration from Baylor University Hankamer School of Business, received her law degree from Baylor University School of Law and then opened her own law firm at the age of 24. In addition to running her own law practice, she and her husband have also owned a small coffee shop, which they have sold.
Ms. O'Neil stated in the article that her entrepreneurial background gives her the ability to understand the specific needs and issues business owners deal with, and she is able to apply this knowledge to the handling of their divorce cases. According to the magazine's cover story, it is this niche knowledge that leads to many other attorneys bringing her onto their divorce cases as second chair or co-counsel. In the article, Attorney O'Neil was quoted talking about how she reminds herself how much her work impacts the lives of children, as well as how family law is a legal field that allows her to engage with her clients at a personal level. It was stated that her clients have described her as being easy to talk to, compassionate and professional.
According to the Living Magazine article, Attorney O'Neil was born in Fort Worth, Texas. She serves various types of clients, including business owners, high net worth individuals and professionals such as doctors and lawyers. She has received various professional honors for her work, including being voted recently as the Living Magazine Reader's Choice Best Attorney for the North Dallas/Park Cities area. She has also been included in the Texas Super Lawyers® list on multiple occasions. Ms. O'Neil is an author who has released multiple books and booklets on topics related to divorce and family law, and she has taught other lawyers on topics related to her field.
O'Neil & Attorneys has a staff that is made up of highly competent Dallas divorce lawyers, paralegals and support staff. The firm's legal team also works on cases with a group of experts who assist with the valuation of assets and many other aspects of divorce. Some of the many different kinds of family law matters that the law firm handles include matters related to divorce, business owner divorce, paternity, child custody, asset and debt division, grandparents' rights and much more. For more information about O'Neil & Attorneys, visit http://www.oneilattorneys.com.