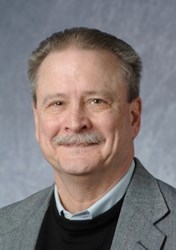 Many thanks to all the wonderful Monarch students
Zug, Switzerland (PRWEB) November 08, 2013
UGSM-Monarch Business School Switzerland announces that Dr. Lee Dahringer, Dean of the Faculty, has concluded his term as Dean of the Faculty and has now retired from academia. He now assumes the title of Professor Emeritus of the University. During his tenure as Dean of the Faculty, Dr. Dahringer brought extensive knowledge and experience to both the development of the study programs and faculty. Under his guidance the school has grown to over 100 doctoral candidates and has created many academic collaborations further establishing the reputation of the school as a high quality graduate school.
Before joining Monarch Business School Switzerland Dr. Dahringer held the position of Dean at the Sellinger School of Business at Loyola University in Maryland from 2001 through 2008. He has also held Dean positions at the College of Business and Economics of West Virginia University (Morgantown) and at the College of Business Administration at Butler University in Indianapolis where he also held professorships in Marketing. Dr. Dahringer has also held various Director positions at the Goizueta Business School at Emory University in Atlanta. He also has experience in Europe and abroad having held the position of Director of the International MBA Program at Nijenrode Universiteit in The Netherlands as well as Visiting Professorships at the University of Innsbruck, Johannes Kepler University-Linz, Bocconi Business School-Italy, University of Queensland-Australia, H.E.C.-France, ESC-France, University of Lund-Sweden and the Indian Institute of Management-Bangalore. He has also held teaching positions at the University of North Carolina, the University of Colorado and Iowa State University.
We congratulate Dr. Dahringer on his new title, his tenure at Monarch and the many accomplishments attributed to his office. We wish him the very best in his personal endeavors in the future and look forward to seeing him again soon at special events.
ABOUT UGSM-Monarch Business School Switzerland
UGSM-Monarch Business School is a private, high-quality, Swiss Business School focused on graduate studies in management located in the Cantons of Zug and Aargau. UGSM-Monarch functions primarily as a Doctoral Institute with the main focus on doctoral programs and doctoral candidates for both active students and returning professionals. UGSM-Monarch Business School operates on European educational standards.