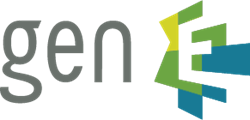 Resolve's patented interactive runbook capabilities reduce business costs by allowing more problems to be solved in less time and by providing relevant information and recommendations in a wiki-based format. - Duke Tantiprasut, CTO of gen.E
San Clemente, California (PRWEB) November 07, 2013
gen-E, a global IT process automation software company, today announced that they have received a patent on their proprietary "runbook automation platform with an actionable document structure," which is the cornerstone of the company's innovative Resolve™ IT Process Automation (ITPA) software.
Key to the patent, and core to the Resolve IT Process Automation platform, are interactive runbooks which provide the ability to deliver the context of the business process through the use of automation, and displaying that contextual information alongside each procedural step to help improve execution and decision making is at the core of the innovation.
"This patent confirms what we at gen-E, and our customers, have known all along – Resolve provides a uniquely innovative, human-centric approach to overcoming issues, and provides IT personnel with a less complex solution to automating standard tasks," said Duke Tantiprasut, CTO of gen-E. "Resolve's patented interactive runbook capabilities reduce business costs by allowing more problems to be solved in less time and by providing relevant information and recommendations in a wiki-based format, to help optimize the decision-making process."
The patented technology is a system that enables knowledge or process documents with the ability to execute automation and embed results directly within the content of the document. This allows operational procedures to not only describe the necessary steps to perform a business process, or diagnose / troubleshoot problems, but also includes the contextual information necessary for effective and efficient execution.
About Resolve IT Process Automation
gen-E has broken new ground with its award-winning Resolve software, which is the only ITPA software that provides a collaborative operations approach to automation. Resolve addresses the most important challenges facing organizations today, providing unprecedented levels of end-to-end automation and operational agility for organizations to keep pace with growth and customer demands. The Resolve product line includes the following recently released solutions:
Resolve Storage Management Automation (SMA) delivers automated fulfillment, diagnostics, remediation and self-service. Proving to be more cost-effective than storage management automation solutions provided by traditional storage vendors, Resolve improves performance, availability and agility of storage infrastructure through capabilities such as automated optimization of storage capacity, automated storage reclamation and automated diagnostics and triage.
Resolve Application Performance Management (APM) features automated alert detection and response, automated application runbook executions, automated remediation and incident handling, automated maintenance and health checks, self-service automation and SLA reporting and compliance. Like all of the gen-E Resolve solutions, Resolve APM offers true end-to-end process automation and orchestration across disparate organizational silos and systems.
Resolve is being used by industries across the board, including leading global financial services organizations, communication service providers and transportation companies to automate the IT processes in customer care environments, network operations, service desk, provisioning, and more.
About gen-E
gen-E is an IT process automation (ITPA) software company that places human ingenuity at the forefront of workplace activity. The company's award-winning Resolve™ software breaks down traditional organizational and process constraints through an innovative approach to automation. Powered by actionable and dynamic knowledge management capabilities, Resolve allows organizations to realize cost savings of as much as 200 percent within months of deployment. For more information, please visit http://www.gen-e.com.