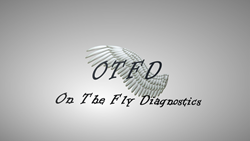 A proper and timely repair is important, but the safety of the consumer and their possesion is far more essential.
Northbrook, IL (PRWEB) November 07, 2013
Let's face it; motor vehicle theft is an ongoing problem in this country and it has been for many years. According to the Rocky Mountain Insurance Information Association, in 2012 there were an estimated 721,053 motor vehicle thefts nationwide. Vehicle theft deterrent systems have become more complex to attempt to stop this. Unfortunately it has stunted technicians abilities to complete a repair properly yet again.
Law enforcement has put a lot of time and money into rectifying this problem, but they need our help. As stated on the National Automotive Service Taskforce website, NASTF was established in the fall of 2000 as a national successor to a pilot program in Arizona during 1999 and 2000. In the Arizona pilot program, these groups learned that they shared the common objective of ensuring swift and proper repair of customer vehicles, and that the best way to improve current information gaps was to work constructively to improve delivery systems. Along with the mission to allow Auto Techs in the industry to keep up with the technology of said motor vehicles, NASTF has implemented very strict guidelines in order to qualify as a Vehicle Security Professional.
In order to gain access to these resources, thorough background checks are done on all applicants, properly established and licensed corporations specific to the automotive field are only eligible, specific commercial insurance policies are required, several professional references related to applicants that are in the industry are also required and will be contacted to verify the validity of these repairmen. Thus being said, only after all these conditions are met a license will be given. After licensing auditing is done regularly to ensore that the guidlines are followed.
The truth is, vehicle manufacturers are unquestionably on target for engineering these cars this way. They are also faultless by requiring NASTF VSP licensing before security sensitive information is given. Anytime any information is given or accessed by a VSP, their unique license I.D is given directly to the National Insurance Crime Bureau insuring consumer safety and protection on their investment.
On The Fly Diagnostics, LLC is proud to be a trusted member of The National Automotive Service Taskforce with licensed VSP's. A representative from the company stated, "A proper and timely repair is important, but the safety of the consumer and their possesion is far more essential. We take our given responsibility with great preponderance and meticulously abide by the guidelines."
On The Fly Diagnostics, LLC is the only mobile diagnostic and programming company that specializes in European vehicles and now also most asian and domestic vehicles. The company was established to help shop owners and dealerships keep customers in their bays and stay in touch with the constant change in technology without the hassle of calling a tow truck. For more information, please visit http://www.ontheflydiagnostics.com/.