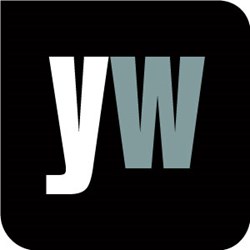 London, UK (PRWEB UK) 24 November 2013
St. Francis Health will put on an event Thursday where women can get answers to their questions about menopause — including the questions they are too embarrassed to ask out loud, The Topeka Capital Journal reported November 6th. The article, "St. Francis to offer menopause information event Thursday," noted that the free event, 'Get Your Groove Back,' will be held from 5:30 to 7:30 p.m. at the Ramada Hotel and Convention Centre, at which Laurie Birkholz, a physician and certified menopause practitioner will give an overview of the stages of menopause and the changes women commonly experience. (http://cjonline.com/news/business/2013-11-06/st-francis-offer-menopause-information-event-thursday)
This inspired Yourwellness Magazine to explore the myths surrounding menopause. Yourwellness Magazine commented, "With so many myths surrounding this stage in a woman's life, it's easy to understand why so many women worry about what's to come. Most women, however, come out the other side unscathed – this is a normal process in the human body after all. It's vital that women undergoing 'the change' do so with a positive outlook and optimism. Failing to do so can result in depression and anxiety, which could have a damaging effect on the body. Most of the stories put out into the media about the menopause aren't actually true, which means women are becoming scared of a natural process for no reason." (http://www.yourwellness.com/2013/10/depression-and-menopause-the-myths-and-secrets/#sthash.Fgmfe1WY.dpuf)
Yourwellness Magazine dispelled five common menopause myths:
1. Menopause causes emotional instability. While hormone shifts can cause women to act differently, this is a brief stage after which women revert back to normal. In the meantime, relaxation techniques can help women keep control over their behaviour.
2. Menopause leads to memory loss. There has been no relation to menopause and loss of memory despite numerous tests to determine this.
3. Menopause leads to weight gain and consequent depression. This isn't always the case, especially if women take better care of themselves during this stage.
4. Menopause can hamper work efficiency. Some women may find that they get tired more easily, but this doesn't mean that their efficiency is affected in any way.
5. Menopause causes depression in every woman. Only 10 to 15% of menopausal women become depressed.
To find out more, visit the gateway to living well at http://www.yourwellness.com.