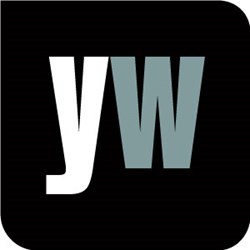 London, UK (PRWEB UK) 22 November 2013
A new book by Dr. Florence Comite provides men with the advice they need to understand andropause and work to regain the physical strength, fitness, sexual drive, and overall vigor of their twenties, virtual-strategy.com reported October 8th. The article, "Dr. Florence Comite Launches Book Entitled Keep It Up, a Mans Guide to Recognizing Aging & Taking Action to Maintain & Restore All the Masculine Qualities Prized in Youth," noted the views of author and endocrinologist Dr. Comite, who commented that the book 'can absolutely change a man's life, as part of an age management programme.' (http://www.virtual-strategy.com/2013/10/08/dr-florence-comite-launches-book-entitled-keep-it-mans-guide-recognizing-aging-taking-act#Kyjx0PP3pjAQ1GQe.99)
With this in mind, Yourwellness Magazine was inspired to explore whether male menopause is something to worry about. According to Yourwellness Magazine, "Everyone ages, and with this they experience hormonal changes which lead to numerous bodily changes. Where women experience dramatic hormone shifts, though, men experience theirs more gradually over a period of many years. This has been coined as the 'male menopause', which is something of a myth but refers to genuine hormonal changes which men may notice as they age. The term usually refers to the decline in testosterone levels, or the reduction in the bioavailability of this hormone in relation to ageing." (http://www.yourwellness.com/2013/10/is-male-menopause-something-to-worry-about/#sthash.5ZrVLQGO.dpuf)
Yourwellness Magazine outlined the symptoms of andropause, or low levels of testosterone in the male body:
1. Impaired sexual function, including erectile dysfunction or fewer spontaneous erections.
2. Changes in sleep patterns, leading to insomnia or increased sleepiness.
3. Increase in body fat.
4. Reduced muscle mass and overall strength.
5. Decreased bone density.
6. Loss of body hair.
7. Swollen or tender breasts (which is known as gynecomastia).
8. Hot flushes.
9. Less energy.
10. Emotional changes, such as less self-confidence, trouble concentrating and feelings of sadness or depression.
To find out more, visit the gateway to living well at http://www.yourwellness.com.