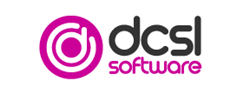 DCSL Software Ltd soon emerged as a front runner for the contract. DCSL specialises in creating quality .NET and SQL Server web applications.
(PRWEB UK) 13 November 2013
HS Central Eastern Commissioning Support Unit (CSU) is a regional service centre giving value-adding support to clinical commissioning groups (CCGs) across Essex, Hertfordshire, Bedfordshire and Luton. The service supports 17 CCG clients and secondary care providers alike. In order to evidence the value enhancements they provide and expand their operation through growth, they have been able to demonstrate truly innovative improvements.
Widely publicised failings at Mid Staffs NHS foundation trust led to the publication of The Francis Report in February 2013. The report primarily focused on the consequences of reaching national access targets, achieving financial balance and seeking foundation trust status to be at the cost of delivering acceptable standards of care. Public trust was dented as taxpayers called for more visible and tangible benefits in the age of austerity. The report called for a new culture of openness, with patient needs placed before all else.
This was clearly taken to heart at NHS Central East CSU, as they resolved to find a better way for patients and GPs to feedback, conveniently and anonymously, about their experiences so that focused remedial work could be commissioned.
Head of Operational IT Mark Peedle explains, "This would allow trends to be identified – so that, if there was a flurry of complaints about rejected referrals to a hospital, action could be taken,"
In existence currently there are only the formal complaint procedures through Liaison Services. This curtails many opportunities for valuable feedback that is raw and immediate as people are either put off by time constraints, privacy concerns or sometimes that their views will go ignored.
The Three P's in Action
The CSU's vision demanded accessibility and simplicity. "The idea was to make it as easy as using Twitter. But the anonymity was critical," Mark added. The brief called for an application that could easily imbed on intranets or web sites but also be available as a downloadable app for mobile or PC. The funding strategy was that the idea could be sold to other CSUs, with the software developer receiving a proportion in the early days, thus allowing them to quote a more competitive up front price.
DCSL Software Ltd soon emerged as a front runner for the contract. DCSL specialises in creating quality .NET and SQL Server web applications. DCSL Software Ltd soon emerged as a front runner for the contract after a focus group was held in Leeds in January 2011 to discuss procurement of software practices within the NHS. This is not the first time DCSL have provided services to the NHS. DCSL have been long term service providers to the NHS since 2008 that includes Frimely Park Hospital NHS Trust and Brighton & Hove Integrated Care Services.
Just three months later iNotify was born, the product of close collaboration, modern techniques and hard work. Nick and his team at DCSL utilised SQL Server technology at the back end, using Microsoft .NET to deliver the application comfortably ahead of expected completion dates.
News from The Front
The first user is a local CCG who is using a version of the tool to empower GPs on the front line of local health care to anonymously report issues with booking hospital clinics. The theme of simplicity runs through this version, typified by the self-installation and auto-update features. Security of medical data is paramount but there are no concerns here, as the servers are hosted in DCSL's own data centre. The anonymous messages are encrypted and access is also strictly controlled at the quality directorate end.
Patient Power
Moving forward NHS Central Eastern CSU wants to see Trusts roll out the facility to patients. iNotify does not rely on the NHS N3 network so it can be deployed anywhere there is motivation to address shortcomings in service delivery and drive efficiencies forward. Mr. Peedle observes, "…we will be able to better target our resources and improve services promptly."
DCSL Software Ltd would retain ownership of the application in year one and receive a cut of the licensing fee associated with resale agreements. These additional earnings would offset the very modest initial fee. The CSU was delighted with the cost and delivery provided by DCSL. Mark added, "DCSL made us a great offer."
A Lasting Impression
The design brief was to create a modern versatile application and Mark Peedle was not left disappointed with a company he describes as a 'great fit'. "The delivery was fantastically efficient. Most importantly, Nick Thompson immediately bought into what we were trying to achieve and was very enthusiastic about the project, which was critical to its success."