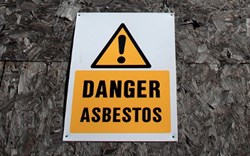 When I was told I had terminal cancer I was obviously shocked and devastated and found it very hard to come with the fact I was so poorly from something that I'd had no control of.
Bolton, UK (PRWEB UK) 12 November 2013
As reported by Halesowen News, the man, 62, started his career in 1966 as an apprentice carpenter, and he stayed until 1974. During his employment, he worked within environments contaminated by asbestos dust. The alleged lack of adequate protection eventually led to a diagnosis of mesothelioma. (1)
His work involved cutting asbestos sheets, used in the production of fireproof doors on daily basis; a task that unfortunately caused significant dust exposure. (1)
According to the Halesowen News, the father-of-two began suffering chest pains, and breathlessness, in autumn 2012, and he was diagnosed with mesothelioma last December. (1)
As reported by the Halesowen News, the claimant said:
"When I was told I had terminal cancer I was obviously shocked and devastated and found it very hard to come with the fact I was so poorly from something that I'd had no control of.
"My son Gavin and I have been running our window business for the last eight years and I'd hoped to continue working for some time yet. That's obviously very difficult now, but I plan to keep working for as long as possible." He added:
"I have been having chemotherapy which makes me very poorly and sometimes I become so breathless that I struggle to get up and down the stairs."
Commenting on the news, Tom Fairclough, Executive at Asons Solicitors, said:
"According to the Halesowen News article, it is alleged, that the stricken man was neither provided with adequate protection, nor warned about the dangers of asbestos exposure. At Asons, we strongly feel that no one should die or suffer because of the effects of their profession."
"Mesothelioma is an Asbestos related illness that can lead to a painful death, taking up to 50 years for symptoms to present themselves, by which point the damage will already have been done."
Asons have a dedicated team of industrial disease specialists, dealing with cases of asbestos related diseases, giving people legal advice, particularly in the area of mesothelioma claims. Exposure to asbestos can be deadly, and Asons urge anyone who feels they may have been exposed to asbestos fibres to consult their GP immediately for a consultation, and contact an industrial disease specialist for legal representation.
Asons Solicitors suggest that, if someone would like to learn more about the mesothelioma compensation process, or if they would like to better understand the condition, that information is available at http://www.asons.co.uk, or via an expert helpline on 01204 521 133
(1) Halesowen News, 06/11/2013 - Asbestos pay-out for Halesowen cancer dad halesowennews.co.uk/news/10788474.Asbestos_pay_out_for_Halesowen_cancer_dad/
About Asons Solicitors:
Asons Solicitors is a Bolton-based law practice that specialises in personal injury and industrial disease claims. Founded by brothers Imran Akram and Kamran Akram, Asons Solicitors has developed to become a young and dynamic law firm that delivers practical solutions to clients in times of difficulty. Their continued focus on their staff has seen them awarded with the Investors in People "Gold Award"; which is reflected in the professional and personable approach they take in working with clients. They strive to grow and to develop, and their supportiveness and attention to detail ensures that their clients use them time and again.
For further information contact:
Email: info(at)asons(dot)co.uk
Website: http://www.asons.co.uk