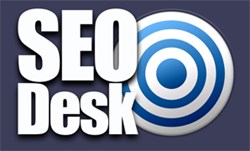 (PRWEB UK) 9 November 2013
Elco Design & Build, one of the most respected design and building companies in London, is pleased to announce a new range of design services. The property market in London and beyond has become stagnant for many people. This has led many homeowners to decide that it is best to stay put and expand as opposed to looking to move home. It is crucial that a property owner finds the best possible solution to meet their demands for increased space and better surroundings. Elco Design & Build is pleased to offer a new focus on the design process, which will help clients across London to transform their current property.
When it comes to the best house extensions North London has to offer, you'll find that the company has been responsible for some of the most striking and reliable work. The company aims to deliver a bespoke service for every client and every property. No two houses are the same, and this means that no two extension projects are the same. This is where Elco Design & Build dares to be different by sitting down with property owners and getting to know them. The spirit of the home owner is as valuable as their unique needs and demands in creating a property extension that is right for them. Whether a home owner is more concerned with increasing the value of a property or ensuring that there is enough space for their family to expand and enjoy life, the firm is available to help.
The company has extensive experience in the design and administration process for house extensions. In fact, if you considered most of the loft conversions North London has to offer, the name Elco Design & Build will crop up time and time again. This ensures that homeowners are working with a name that they can trust in this particular area. When working with Elco Design & Build, there is no need to worry about planning applications or the numerous administrative duties that form part of the design and construction process. Elco Design & Build is aiming to make the planning application process even simpler for clients, and this is all part of the new focus being offered by the company. With an increased demand for home extension services, Elco Design & Build aims to offer North London property owners the best range of design and construction services possible.
About Elco Design & Build:
Elco Design & Build has a sterling reputation for its design and building work in London, particularly the north of the city. The firm employs a range of specialist professionals who have the knowledge and expertise to take an extension or conversion project from start to finish. The firm believes in providing a bespoke service on every project, ensuring that every home is finished or extended in the correct fashion. The firm can offer a wide range of positive testimonials from previous clients about the service that they offer.