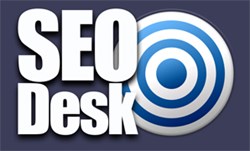 (PRWEB UK) 10 November 2013
Guild Home Improvements, one of the leading double glazing and conservatory providers in Surrey, is extremely pleased to announce that they have a new range of windows ready in time for the winter of 2013/14. There has been considerable focus on the rise in energy prices of late and coupled with forecasts for a harsh winter, many people are concerned about heating bills for the months ahead. One of the most effective ways to reduce heating bills without compromising on heat or comfort is through improving the quality of windows at home. This is where Guild Home Improvements is perfectly placed to ensure clients don't have to worry about living in cold and damp conditions.
The firm has an extensive range of double glazing and heat retaining windows. No matter what style of property the windows are intended for, there will be something for every client. There is a respectable level of focus on the heat retaining benefits that double glazing can provide, but they can also help to improve the appearance of a property. In these style conscious times, this is an indispensable asset to have and no matter what value a person holds as being most crucial, Guild Home Improvements can provide what they are looking for.
The company has developed a reputation as being the provider of double glazing Surrey can trust. The new range of double glazing maintains this reputation and ensures that the company is still the number one choice in the local area. The firm provides a wide range of double glazing options which means that households of all sizes and budgets can find the double glazing option that is best for them.
People who are depressed thinking about the winter months and who would rather look forward to the summer of 2014 will also find that guild Home Improvements has an offer for them. The company is listing their new range of conservatories, which will ensure that any home is ready for another long and hot British summer. Guild Home Improvements offers the most extensive range of conservatories Surrey has ever seen. This means that no matter the shape or style of the property, this is the company that can deliver the perfect addition. Whether a client is looking for improved heating options for 2013, or they wish to make the most of the summer of 2014, Guild Home Improvements has the answer.
About Guild Home improvements:
Guild Home improvements was established in 2002 and the company prides itself on offering a high level of service to all clients. The firm provides an extensive range of double glazing, conservatory, windows and doors to clients. The company aims to offer a solution for every budget, and they believe that they can help clients to reduce their long-term heating bills. The firm also aims to help clients improve the value of their property.