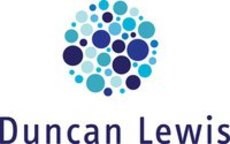 (PRWEB UK) 7 November 2013
Duncan Lewis Solicitors are pleased to announce the appointment of the following 6 solicitors and lawyers who joined from Adams Moore Family Law who had offices in Milton Keynes, Luton and Northampton:-
1) Sheena Ladwa
2) Sabina Kauser,
3) Debbie Boylin,
4) Ruth Goward,
5) Roger Weller,
6) Deepa Patel.
The solicitors who have joined Duncan Lewis from Affinity Solicitors Limited trading as Adams Moore Family Law are all experienced specialists in Family and Child Care Law. To ensure continuity to existing clients all the solicitors have joined with their existing cases as Adams Moore Family Law have closed their offices. If you are an existing clients of Adams Moore Family Law and wish to contact any of their solicitors and lawyers, please telephone 0207 923 4020.
Duncan Lewis have offices in Milton Keynes and Luton for private clients and for clients looking for a "No win no fee" solicitor. From these offices Duncan Lewis is able to advise and assist on Family, Child Care, Immigration, Landlord and Tenant and Personal Injury Matters.
Shany Gupta, CEO of Duncan Lewis, stated, "The closure of Adams Moore, a leading Family and Child Care Law Firm in the M1 Corridor, is a blow for the local community as they had been providing legal aid services for many years. The addition of the 6 Solicitors from Adams Moore not only ensures continuity for existing clients of Adams Moore but strengthens the depth and experience of the Duncan Lewis Family and Child care department which has over 100 staff across the UK."
About Duncan Lewis
Duncan Lewis, established in 1998, is the largest civil legal aid practice in the UK and one of the country's fastest growing firms of solicitors, serving both corporate entities and private individuals from offices across London and throughout the UK. A recommended leading law firm by Law Society Lexcel, Legal 500; Duncan Lewis employs over 500 members of staff and was the first law firm to achieve the Investors in People Gold Quality Standard Mark in 2009. Representing over 25,000 clients per year, the company has an excellent reputation in the Administrative Court, High Court and Court of Appeal in the Immigration, Public law and Family/Child Care jurisdictions.
Established areas of law are: business immigration, child care, civil liberties, clinical negligence, community care, crime and fraud, dispute resolution, debt and insolvency, employment, family and divorce, housing, asylum and immigration, litigation, mental health, personal injury, prison law, professional negligence, public law and administrative law, regulatory matters and welfare benefits.