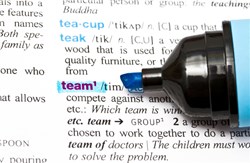 London, UK (PRWEB) November 08, 2013
ProfileTree releases the ultimate guide with six steps to improving your writing skills. This article, released today, lists simple steps and guidelines to improve one's writing skills.
Some of the steps mentioned are simple and to the point such as doing plenty of reading, keeping a notebook at all time, learning more on grammar, spelling and content creation rules as well as learning the habit of reading whatever is written out loud to improve the writing quality.
Ciaran Connolly, Co-Founder of ProfileTree says, "While writing is, of course, a natural talent one is born, it is also a craft that needs improvement and a constant learning curve."
Profile Tree's main goal is to help small business owners reach new customers every day with the most innovative online marketing tips and techniques.
About ProfileTree: ProfileTree is a free listing service where self employed and small business owner can create an online marketing profile. From Pencil or Portrait Artist to Self Employed Service Providers - anyone can create a skills profile on ProfileTree for free.
The website also enjoys sharing motivation photos for the self employed, helping with focus and drive. From professional wedding photographers to anyone offering a service - it can be listed online today.