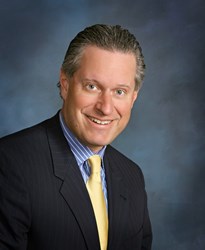 Statistically speaking, now is the time to purchase your cozy and snug home.
Raleigh, NC (PRWEB) November 11, 2013
The data point to continued short supply of housing stock in the Triangle, as Andy May, the mortgage expert, and Irene Higginson, realtor, explain the data (919-389-7778). It's official - Raleigh-Durham-Chapel Hill is a Sellers' Market. When housing stock falls so far so fast, professionals term the market a "seller's market". That's what Wake County is: A Seller's Market. With a housing supply that has fallen to 4.4 months, according to Triangle MLS, this top relocation market will see home prices continue to rise. Additional supporting data follows.
When purchasing a home few people think about the timing of their purchase, as they are more interested in schools (school data can be found at http://www.adrmortgage.com) and location. For the Triangle market, now is the perfect time to purchase (from a statistical point of view). Realtors say that all the time. However, the data point to rapid home price appreciation and substantive relocation growth to an area of the country that is "perfect to raise a family", according to Irene Higginson of Allen Tate Realtors.
Here's the data:
Unit home sales in Wake county are up +22% in September 2013 and +32% YTD through September 2013. Irene Higginson, Realtor, can provide neighborhood level data when looking more specifically. (919) 389-7778. Additionally, median and average home prices are rising rapidly. Median and Average YTD through September, 2013 home prices are up 3% (5% annualized for September, meaning the trend continues upward). The percentage off original list price that a home sells for in Wake County has also risen 1.8% to 96.5% YTD September 2013. Indicating that sellers are getting closer to the original list price.
While all this is interesting, what about the future housing stock and unemployment rates in Wake County? Wake County has a super-low housing stock supply of 4.4 months (aka a "Sellers Market"). A supply under 5 months is considered a sellers' market. The supply of home inventory is down 31% YTD through September 2013.
Couple the housing stock numbers with job growth (and unemployment) and future home prices can be predicted with relative accuracy. According to WRAL, the Triangle has some of the lowest State unemployment levels. This site has a color-coordinated map that easily illustrates that future job growth is around Guilford and the counties of the Triangle area (Mecklenburg and Guilford counties are at 8.5% and 8.6% unemployment respectively). The Triangle generally has unemployment in the mid-6% range.
Triangle residential home price appreciation should continue to follow a low overall unemployment rate with a short supply of housing stock.
For more information on mortgage loans, call ADRMortgage.com at 919 771 3379 or visit ADRMortgage on the web. Irene Higginson, realtor, states, "the combination of excellent job opportunities with a highly educated work force keeps making the Triangle one of the top 5 relocation markets in the country."
Get the most value out of a home sale or purchase by working with licensed professionals that have significant experience. You'll be thankful you did. You can find additional information from Andy May, mortgage expert, at Andy May's blog. ADRMortgage.com was founded by Andy May in 2005. For additional information please go to http://www.adrmortgage.com or contact Andy May directly. License number 103418.