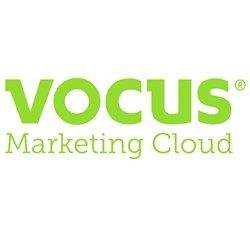 The holiday season is a critical time for marketers.
Beltsville, MD (PRWEB) November 07, 2013
Vocus (NASDAQ: VOCS), a leading marketing cloud provider, today released the "10 Last Minute Holiday Marketing Ideas" guide – http://www.vocus.com/blog/last-minute-holiday-marketing-guide. In this free white paper, Vocus partners with industry experts to inspire marketers with tactics, tips and ideas for holiday marketing success.
End-of-year campaigns present an opportunity for businesses to not only increase quarterly revenues, but also open the door for long-term engagement with customers. However, marketers must cut through the noise first. In the guide, readers will learn how to catch mobile customers with a quick optimization tune-up, turn customers into brand advocates through video campaigns and create loyalty programs that encourage customer retention.
The new Vocus guide encourages businesses to treat the holidays as an event. Some key tips include:

Create a Contest. Hosting a contest on a platform like Facebook is a fun way to engage with consumers and capture valuable data that can help marketers make smart decisions in 2014.
Utilize Landing Pages. These specialized pages are an opportunity for marketers to offer incentives like special deals, coupons and downloadable content their customers are already looking for in preparation for the holidays.
Measure Real-Time Success. Real-time analytics help marketers see which tactics best resonate with consumers during a campaign. Solutions like the Vocus Marketing Suite can help marketers easily track success and make any necessary changes to maximize their return on investment.
Contributors include DragonSearch Chief Executive Officer and Co-founder Ric Dragon, Likeable Local Chief Executive Officer Dave Kerpen, Vocus Senior Product Manager Abby Hammer and True Interaction Founder and Chief Executive Officer O. Liam Wright.
"The holiday season is a critical time for marketers," said Vocus Chief Marketing Officer Mark Gambill. "In addition to a singular campaign, it's a chance to engage and learn from consumers, creating a great foundation for businesses to excel in 2014."
The "10 Last Minute Holiday Marketing Ideas" guide is available to download for free at http://www.vocus.com/blog/last-minute-holiday-marketing-guide.
###
About Vocus
Vocus is a leading marketing cloud provider that helps businesses reach and influence buyers across social networks, online and through media. Vocus provides an integrated suite that combines social marketing, search marketing, email marketing and publicity into a comprehensive solution to help businesses attract, engage and retain customers. Vocus software is used by more than 120,000 organizations worldwide and is available in seven languages. Vocus is based in Beltsville, MD with offices in North America, Europe and Asia. For further information, please visit http://www.vocus.com or call (800) 345-5572.
Forward-Looking Statement
This release contains "forward-looking" statements that are made pursuant to the Safe Harbor provision of the Private Securities Litigation Reform Act of 1995. These statements are predictive in nature, that depend upon or refer to future events or conditions or that include words such as "may," "will," "expects," "projects," "anticipates," "estimates," "believes," "intends," "plans," "should," "seeks," and similar expressions. This press release contains forward-looking statements relating to, among other things, Vocus' expectations and assumptions concerning future financial performance. Forward-looking statements involve known and unknown risks and uncertainties that may cause actual future results to differ materially from those projected or contemplated in the forward-looking statements. Forward-looking statements may be significantly impacted by certain risks and uncertainties described in Vocus' filings with the Securities and Exchange Commission.
The risks and uncertainties referred to above include, but are not limited to, risks associated with possible fluctuations in our operating results and rate of growth, our history of operating losses, risks associated with acquisitions, including our ability to successfully integrate acquired businesses, risks associated with our foreign operations, interruptions or delays in our service or our web hosting, our business model, breach of our security measures, the emerging market in which we operate, our relatively limited operating history, our ability to hire, retain, and motivate our employees and manage our growth, competition, our ability to continue to release and gain customer acceptance of new and improved versions of our service, successful customer deployment and utilization of our services, fluctuations in the number of shares outstanding, foreign currency exchange rates and interest rate.