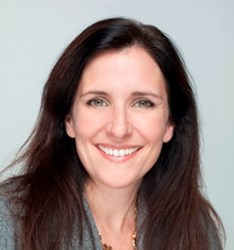 San Francisco, CA (PRWEB) November 07, 2013
Choose Energy, a nationwide energy marketplace that empowers residents and businesses to switch energy providers and save money on their energy bills, today announced the appointment of Kerry Cooper as its new chief executive officer. Cooper will lead the expansion of Choose Energy into all 19 deregulated electricity states and 22 natural gas states in 2014, and help advance its platform to become the most visited and trusted online energy marketplace.
"There is great opportunity in the utility and energy space to build relationships between providers and consumers that can spark more confidence and trust within the industry," said Cooper. "Our customer is anyone who turns on a light switch, but many do not know that they have a choice when it comes to who supplies this energy – that's why Choose Energy is empowering people in deregulated energy states to make a conscious choice about their energy provider and to encourage them to check and re-check their energy service on a regular basis."
Also this month, Choose Energy raised a $7.5 million Series B investment from notable investors including Kleiner Perkins Caufield & Byers (KPCB), BlueScape Resources, NGEN Partners, Stephens Capital Partners and Michael Polsky. This investment will help fuel the Choose Energy business model as it becomes the largest-reaching energy marketplace in 2014.
Choose Energy founder, Jerry Dyess will continue to play an integral role as its chief commercial officer. In this capacity, Dyess will focus on building relationships with suppliers and ensuring they provide competitive products that are valuable for consumers.
"Kerry's proven track record of success and years of consumer marketing and e-commerce expertise make her a perfect fit to steer Choose Energy into our next stage of expansion," said Dyess. "Her leadership will be crucial as we accelerate into new deregulated markets and continue to grow our footprint in natural gas states in the months ahead."
In March Choose Energy raised a $4 million Series A investment from KPCB and Stephens Capital Partners to help advance its technology, accelerate its growth and strengthen its market position as the nation's most visited online energy marketplace. In September, the company acquired Chicago-based Power2Switch, strengthening its overall position and footprint, especially in Illinois.
Cooper comes to Choose Energy with extensive experience in the consumer and retail industry, serving as CMO and COO of ModCloth. Prior to ModCloth she was a leader in Walmart's global e-commerce and multi-channel development efforts. Cooper began her career at McKinsey & Company and earned her undergraduate degree in mechanical engineering from the University of Texas at Austin and an MBA from Harvard University.
About Choose Energy:
Choose Energy is an easy-to-use online marketplace that empowers residents and businesses to comparison-shop for their ideal energy supplier. Powered by a friendly customer service team and an accessible, user-friendly site, Choose Energy is a free online platform that provides a convenient and secure way for consumers to compare rates and plans for energy suppliers in their area – and make the switch all in one place. Plans are curated from only reliable and trusted suppliers and provide renewable options as well as flexible pricing to ensure customers find the plan that best fits their needs. ChooseEnergy.com is currently available in Pennsylvania, Texas, New York, Ohio, Connecticut, Illinois, Maryland and New Jersey. For more information, please visit chooseenergy.com or follow us at @ChooseEnergy.