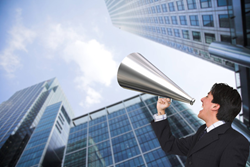 Industry associations can serve as an excellent source of supplier contact lists for procurement officers. We welcome addition of this Tender Alert service to the CSSA M3P directory.
Toronto, Canada (PRWEB) November 08, 2013
Cloud Search Portal, a subsidiary of Toronto based ACIS Consulting Inc. and a leading provider of cloud based search technology services, has launched a new service to instantly match and deliver Canadian Tender opportunity alerts to membership of trade associations. This new service monitors and automatically analyzes the Canadian Government Tenders Open Data service to extract opportunities that exactly match the products and services of a given vendor or the membership of a given Industry association. An automated Opportunity Alert is then generated and forwarded to association membership that are registered users of the Membership Product Promotion Platform (M3P) directory service that is used by industry associations.
Open data is data that can be freely used, re-used and redistributed by anyone with access to the internet. Freely-available government data can be used in innovative ways to create useful information discovery that help people navigate modern life more easily. Used in this way, open government data are a catalyst for innovation in the private sector, supporting the creation of new markets, businesses, and jobs. ACIS consulting specializes in design and implementation of innovative open data solutions. This opportunity alert is an example of an innovation that leverages Government Tender Data to enable industry associations to deliver value added services to their membership.
The service works by using the Cloud Search Portal M3P technology to automatically retrieve and index the various tender opportunity data-sets that are published daily by the Canadian Federal Government. Advanced capabilities of enterprise search technology are then utilized to extract useful metadata that can be used for categorization and classification of each tender notice according to its GSIN taxonomy. The resulting searchable database is then used to match a given tender to a specific target service provider and an alert is then forwarded to target M3P directories that are used by association such as CSSA and COPA.
"It appears the long awaited move towards open data is beginning to gather momentum as more and more government departments start to proactively publish their data-sets, rather than wait for FOI requests," said Efrem Habteselassie, Founding Partner at Cloud Search Portal. "This offers a tremendous opportunity for conceiving some innovative value added services that accelerate knowledge discovery and better informed decision making."
"Industry associations can serve as an excellent source of supplier contact lists for procurement officers," said Mike Nosko, Executive director at the Canadian Sanitation Supply Association (CSSA). " We welcome this new capability to make our membership aware of bid opportunities from the federal government and we hope this will be expanded to include opportunity alerts from other government departments and the private sector product buyers"
You may visit the Canadian Tender Opportunities website at tenders.cloudsearchportal.com and the Canadian Sanitation Service Association (CSSA) directory to see opportunity alert service in action.
About Cloud Search Portal
Cloud Search Portal by ACIS Consulting is a managed online directory service provider that enables associations to deliver unparalleled value to their membership. With Cloud Search Portal, customers can move their search service from a traditional data center to a hosted and fully managed cloud environment. We can take care of search technology management and let your focus on delighting your customers.
For more information, visit:http://www.cloudsearchportal.com.
If you have any questions or would like to arrange an interview, please contact Rob Rinaldi at RJ_Rinaldi(at)cloudsearchportal(dot)com.