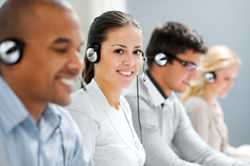 Atlanta, GA (PRWEB) November 08, 2013
The San Diego Courier has made the announcement in an effort to inform customers of their value-added services, improve delivery efficiencies and promote sales growth. A-1 Express strives to be the best choice for same-day delivery nationwide.
With this new service, the courier driver contacts the pick-up and/or destination contact before arrival. At the time of placing the order, the customer can request that the driver call a contact person or recipient within a specific time frame before the driver arrives. The time frame can be five minutes, ten minutes, thirty minutes, or even more. The customer can also request that the driver call once they arrive.
A request to call before arrival can be made via phone or online. If making the request online, customers can state to call upon arrival in the notes section of their order. The customer is also recommended to inform A-1 Express of the time frame in which to call and at which location. A-1 Express can also receive a "Call Before Arrival Request" during the delivery, except if the driver has already picked up or delivered to that location. A-1 Express will make a call before arrival only upon request by the customer.
A-1 Express gives its' customers this option to add value to its' same-day delivery services. It is beneficial to the customer because it informs them where the driver is and to have their package ready. It also allows the customer to know when to bring their package to the ground floor to meet the driver, in the event they are within a highly-secured building. As a result, A-1 Express is able to improve its' delivery efficiencies because it eliminates delays.
A-1 Express Courier is a leader same-day courier in distribution and freight services throughout the US. From small packages to palletized freight, A-1 Express delivers fast. With superior customer care, courier expertise and modern courier technology, A-1 Express is able to provide optimal logistic courier solutions. Based in Atlanta, Georgia, A-1 Express services a growing list of over 1,500 clients, including Fortune 500 companies nationwide.