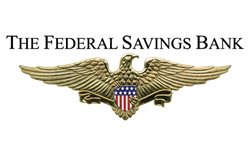 Chicago, IL (PRWEB) November 07, 2013
The Federal Savings Bank finds that recent economic reports have revealed indications that the market may be back on track for recovery, following the Federal Reserve's October decision to maintain its current rate of stimulus.
Mortgage rates
When the Fed decides to taper its quantitative easing program, mortgage rates will likely rise. The decision will come as a reactionary one, only after economic indicators have proven the market is able to stand on its own. The most recent reports, which brought the unemployment rate closer to the Fed's goal of 6.5 percent, could mean the program is headed toward tapering soon.
After two weeks of decline, mortgage rates jumped back up slightly on positive economic reports such as Case-Schiller Home Prices Index and the ISM manufacturing index, though the rise is not bad news. Mortgage News Daily reported that rates edged up to an average of 4.25 percent for a 30-year fixed rate mortgage, up from the previous week's average of 4.13 percent.
The increase comes after several economic reports showed renewed market strength and recovery. After a surprisingly low jobs report in September and the Federal Reserve's announcement that it would continue to buy bonds at a monthly rate of $85 billion, mortgage rates dropped. With a more positive economic outlook, rates are likely to continue their upward trend over the next year.
Interest rates have bounced between 4.5 and 4.0 percent over the past few months due to uncertainty over what the Fed planned to do about its fiscal policy. What is clear is that rates and the mortgage market are quickly affected by economic data and are influenced by speculation over the Fed's decision. Though an increase in rates can mean higher payments for borrowers, they are still relatively low when compared against historic averages, and homeowners are still able to find a low rate mortgage.
Federal Reserve Policy Outlook
Because the current rate of bond purchasing cannot be sustained forever by the central bank, any indication of economic improvement will increase the likelihood the Fed will begin to taper soon.
"The unemployment rate is down almost a full point from when we start this program in September 2012," James Bullard, St. Louis Fed president, told CNBC. "We've had faster job growth. Every jobs report that continues to show more jobs being created and a tick down in the unemployment rate is going to make the probability of a taper go up."
Consumer Spending and Confidence
According to a recent Gallup poll, Americans increased spending in October, a good sign for the economic recovery. Upper-income Americans increased spending by an average of $10 in October. Consumer spending accounts for 70 percent of U.S. GDP, Gallup reported. Any increase in spending suggests that the economy will continue its improvement by modest levels. The Gallup poll, which records what Americans report spending the prior day, increased from an average or $72 in 2012 to $88 in October 2013. Estimates for the fourth quarter of 2013 expect an increase of 1.7 percent.
Contact the Federal Savings Bank, a veteran owned bank, to find out more about low cost mortgages.