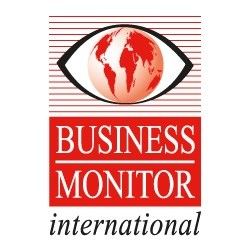 Business Monitor still expects a stronger peso next year due to an improvement in trade and investment dynamics.
(PRWEB UK) 8 November 2013
Business Monitor has just released its latest findings on the Mexican market in its newly-published Mexico Business Forecast Report.
Despite near-term weakness in Mexico's manufacturing sector, Business Monitor remain optimistic towards the long-term growth outlook for manufacturing. This, alongside an increasingly strong household sector and favourable demographics, underpins our constructive view of the Mexican economy over the coming years.
They expect energy sector reform to be approved over the coming months, though its ability to garner substantial foreign investment will be highly dependent on the terms set by its associated secondary legislation.
Major Forecast Changes covered in the new report:
Business Monitor have revised their real GDP growth forecast from 3.0% to 2.3% in 2013, and from 3.9% to 3.5% in 2014, as the manufacturing sector is struggling to gain traction, and the impact of delays in public spending have been greater than initially expected.
They have revised their monetary policy outlook from 3.75% to 3.50% for end-2013, as the Banco de México concludes its easing cycle, and they expect a hiking cycle to begin in late 2014, forecasting the policy rate to end at 3.75%.
The report sees that Business Monitor have revised their 2013 average peso exchange rate forecast from MXN12.70/US$ to MXN12.85/US$, as deteriorating sentiment and the impending normalisation of US monetary policy will result in a weaker unit. They have also made adjustment to their 2014 average exchange rate forecast to MXN12.65/US$ from 12.50 previously, though they still expect a stronger peso next year due to an improvement in trade and investment dynamics.
Key Risks to Outlook covered in the new report:
There are significant downside risks to Business Monitor's 2013 and 2014 real GDP forecasts. The disappointing performance by the manufacturing sector continues to weaken beyond their expectations and with the impact of deadly hurricanes in September, and policy uncertainty in the US, Mexican growth could come significantly below the forecast. Failure to pass energy sector reform by end-2013 also poses significant downside risks to Business Monitor's real GDP growth, exchange rate and balance of payments forecasts. Indeed, under such a scenario, trade and investment flows, as well as sentiment, would deteriorate significant, with a highly detrimental impact on macroeconomic dynamics.
Business Monitor is a leading, independent provider of proprietary data, analysis, ratings, rankings and forecasts covering 195 countries and 24 industry sectors. It offers a comprehensive range of products and services designed to help senior executives, analysts and researchers assess and better manage operating risks, and exploit business opportunities.