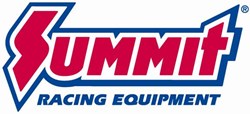 Tallmadge, OH (PRWEB) November 08, 2013
Lower intake temperatures and squeeze more power out of an engine with an intake system from one of the most respected names in cold air intakes. Cold Air Inductions (CAI) systems feature aluminum, ceramic-coated intake tubes that are lighter and won't absorb heat like plastic tubes. The tubing is TIG hand-welded, then powdercoated for durability and corrosion resistance.
At the business end of the system is a high-performance air filter element that's been designed to maximize filtration, while still providing peak airflow. It is an oiled filter and will last a lifetime with proper maintenance. The air intake box is thermally insulated to prevent heat soak and features a plastic window, which allows for at-a-glance filter inspection.
Each Cold Air Inductions intake system is designed specifically for each application to maximize performance and insure a perfect fit. They're available in either a silver or black powdercoat finish.
APPLICATIONS

2010-14 Camaro, 2006-12 Chevy/GMC trucks and SUVs, 2000-09 Impala/Monte Carlo
2004-06 Pontiac GTO and 1997-2008 Grand Prix
2007-12 Cadillac Escalade
1998-2004 Buick Regal
2005-10 Dodge Challenger/Charger/Magnum, Chrysler 300, all with Hemi
Summit Racing Equipment
http://www.SummitRacing.com
1-800-230-3030