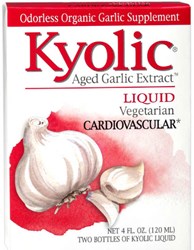 Kyolic Helps Prevent Head Lice
Miami, FL (PRWEB) November 12, 2013
Lice Troopers recommends parents use Kyolic Garlic Extract each morning to help prevent their children from contracting lice.
The Garlic Extract tricks the lice into thinking the hair is dirty. Head lice only like clean hair. Lice have a strong sense of smell. With as little as one to two drops in the hair each morning, it will keep the lice away.
Head lice do not fly or jump. They crawl and are spread from head to head contact and by sharing hair accessories.
Lice Troopers recently conducted a study of 500 customers who use the garlic extract daily. 99% of those customers have continued to be lice free.
Lice Troopers provides an all-natural approach to treating head lice. Lice Troopers services are 100% guaranteed and is usually completed in one to two hours.