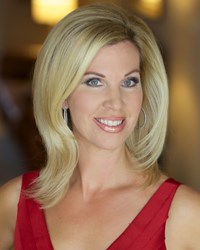 "Libby will add a great sense of enthusiasm and knowledge to the mix.
KNOXVILLE, Tenn. (PRWEB) November 07, 2013
Jewelry Television (JTV), one of the country's largest retailers of fine jewelry and gemstones, announced that veteran jewelry host Libby Floyd has joined JTV as an on-air shopping host.
Floyd brings more than 15 years of hosting and jewelry experience to JTV. She holds the Accredited Jewelry Professional (AJP) designation, and has worked in the industry internationally. Floyd was recently featured in USA Today's Best years magazine as a pearl expert.
"Each of our hosts has a unique background and personality, but they all have a passion for beautiful jewelry and building connections with people," said Pat Bryant, chief sales and marketing officer for Jewelry Television. "Libby will add a great sense of enthusiasm and knowledge to the mix. We're all excited to welcome her to the team."
Floyd graduated from the University of South Carolina where she received the Alumni of the Year Award in 2007 for her accomplishments in television.
About Jewelry Television®
Jewelry Television® (JTV) is the only interactive, multichannel shopping network that focuses exclusively on the sale of jewelry and gemstones. The privately-held company was founded in 1993 and broadcasts high definition programming 24 hours a day, 7 days a week, to more than 80 million unique households in the U.S. Jewelry Television® was recently ranked the 13th largest retailer of jewelry in the U.S. by National Jeweler. JTV.com is the fifth largest jewelry destination on the internet according to Internet Retailer's Top 500 Guide for 2010. For more information, visit jtv.com.
# # #