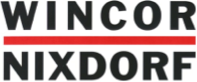 Denver, CO (PRWEB) November 07, 2013
Wincor Nixdorf today announced that FinTech 100 has ranked it 10th on the 2013 FinTech 100 listing at the BAI Retail Delivery conference in Denver, Colorado. Last year, Wincor Nixdorf was ranked 12th on this prestigious list.
The FinTech 100 is the annual ranking of the top technology providers to financial services companies worldwide. The list is compiled by editors at American Banker and Bank Technology News, as well as analysts and researchers from IDC Financial Insights.
Wincor Nixdorf attributes its top-10 ranking to a number of factors, including the comprehensiveness of its portfolio, which includes hardware, software and professional services for banks and ATM fleet owners. Wincor Nixdorf's business has grown steadily over the last year, because its products and services help customers capitalize on the transformation currently taking place in the banking industry.
"Transformation is driving the banking industry and our growth is attributed to our ability to meet our customers' needs," said Wincor Nixdorf President & CEO, USA, Javier Lopez-Bartolome. "Today, customers – globally and particularly in America - are demanding more than ever, and our combination of technology, services and expertise helps us attract new customers, and work more strategically with our existing customers."
For more information on the FinTech 100, as well as a complete ranking of the named companies, please visit: http://www.americanbanker.com/fintech100/rankings/.
About Wincor Nixdorf
Wincor Nixdorf is one of the world's most successful IT solution specialists for process optimization at the consumer touchpoint, covering its core industries of banking and retail. With its U.S. headquarters located in Austin, Texas, Wincor Nixdorf Inc. provides a broad range of innovative hardware and software solutions, complemented by high-end services to many of the world's biggest and most well-known business organizations, raising overall efficiency of procedures and workflow to improve consumer engagement and reduce operational costs. Wincor Nixdorf has a presence in more than 130 countries and annual sales revenue of $3 billion. For more information, visit http://www.wincor-nixdorf.com/usa.
Contact:
Todd Keefe, Crosswind Communications (for Wincor Nixdorf)
tkeefe (at) crosswindpr (dot) com