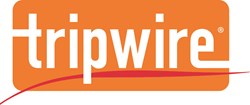 Although budget is clearly still a significant issue, bureaucratic barriers are also a key challenge for CDM programs
Portland, Oregon (PRWEB) November 11, 2013
Tripwire, Inc., a leading global provider of risk-based security and compliance management solutions, sponsored a survey on security technology trends in the federal government. The survey was conducted by Dimensional Research between September 26 and October 4, 2013 and evaluated the attitudes of 110 federal information technology respondents from military, intelligence and civilian sectors.
When respondents were asked to rank the challenges they face implementing a continuous diagnostics and mitigation (CDM) program:

50 percent said budget was the biggest challenge
33 percent said bureaucratic barriers were the biggest challenge
10 percent identified insufficient technology as a challenge
7 percent said inadequate business processes were the biggest challenge
"Although budget is clearly still a significant issue, bureaucratic barriers are also a key challenge for CDM programs," said Keren Cummins, director of federal markets for Tripwire. "We've seen otherwise promising CDM programs stall out or go up in flames due to lack of cooperation across the organization -- often because those being monitored don't always appreciate the increased transparency. These barriers can become intractable without effective leadership at the CIO and CISO level, especially if the CDM solution selected is perceived as disruptive or overly intrusive."
For more information about this survey please visit: http://www.tripwire.com/company/research/cdm-survey-release-1-data/.
About Dimensional Research
Dimensional Research provides practical marketing research to help technology companies make smarter business decisions. Our researchers are experts in technology and understand how corporate IT organizations operate. Our qualitative research services deliver a clear understanding of customer and market dynamics.
For more information, visit http://www.dimensionalresearch.com.
About Tripwire
Tripwire is a leading global provider of risk-based security and compliance management solutions, enabling enterprises, government agencies and service providers to effectively connect security to their business. Tripwire provides the broadest set of foundational security controls including security configuration management, vulnerability management, file integrity monitoring, log and event management. Tripwire solutions deliver unprecedented visibility, business context and security business intelligence allowing extended enterprises to protect sensitive data from breaches, vulnerabilities, and threats. Learn more at http://www.tripwire.com or follow us @TripwireInc on Twitter.