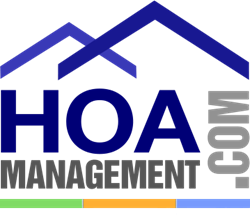 Bellevue, WA (PRWEB) November 08, 2013
HOA Management (.com) is proud to announce a new advertising partnership with Brink Property Management. Located in Bellevue, Brink Property Management provides Full service Property Management Services and Property Management Leasing Services to Owners of Rental Homes, Rental Houses, Individual Rental Condominiums, Rental Apartments as well as Condominium Homeowner Associations.
Brink Property Management has partnered with HOA Management (.com) to advertise their services to associations in Washington that are actively seeking a new property management company. To learn more about Brink, visitors to HOA Management (.com) can view their profile page on the directory. Included on their profile page is a direct link for users to click through to the Brink Property Management website. HOA Management (.com) also provides a contact form for users who prefer to communicate via email.
Brink Property Management is a member of CAI, the Community Associations Institute, maintaining the professionalism, high standards and up to the minute information and networking updates provided to their Association Management staff. Brink gives each property individualized attention during every phase of management. Brink brings comprehensive service such as expertise and knowledge of local HOA laws, detailed records and accounting reports, professional relationships with owners, and efficient dues collections. All of Brink's accounts managers are licensed professionals, with solid experience in residential real estate and leasing.
HOA Management (.com) is a leading HOA property management directory that uses targeted marketing strategies to reach out to community associations and offer them free access to its online directory. Association residents and board members are able to connect with professional management companies and service providers in their local area by searching on the HOA Management (.com) directory. To learn more about HOA Management (.com), visit http://www.hoamanagement.com or email sales(at)hoamanagement(dot)com.
###