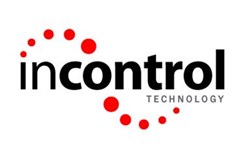 The ConfigMgr connector joins an already impressive list of integrations...
San Diego, CA (PRWEB) November 08, 2013
Microsoft System Center Configuration Manager (ConfigMgr – sometimes referred to as SCCM) is a widely used systems management solution from Microsoft. As a widely recognized IT Asset Intelligence solution provider, InControl has recognized the benefits of a seamless, fully automated data connector between our MasterControl IT Baseline and ConfigMgr and is adding this to our already dynamic library of connectors.
Key points for the expanded Configuration Manager connector:

Ability to add additional data points to the InControl ITAM solution
Intelligent merging of data from multiple data stores, including the InControl iScanner into one centralized data repository (Microsoft SQL Server®)
Link ConfigMgr data within InControl to collect or merge:
Hardware (HAM)
Software (SAM)
Procurement
Receiving
Energy / Power
Links to People and Locations in an automated method
When used in conjunction with InControl's iScanner, provide the ability to analyze all Windows systems not found in ConfigMgr within one discrepancy report, enabling the ConfigMgr administrator to have visibility to all systems where the client is disabled or missing.
Provide a "one stop shop" to merge all ERP, ITSM, Discovery / Inventory, Procurement, Disposal, Locations, Users and logistical data.
In addition to these features, the InControl iScanner technology provides our customers with a significant number of key attributes not collected in ConfigMgr. As with our CMDB connectors, we become the conscience of the ConfigMgr database.
"Since our beginning one of our key design goals dictated an ability to interact and embellish all aspects of the corporate enterprise. We continue to bring powerful integration to the infrastructure, and the ConfigMgr connector joins an already impressive list of integrations like the InControl connector for SAP." said Ben McCullom, Executive Vice-President at InControl.
"With this announcement InControl Technology remains in the forefront of complete agentless discovery, inventory, IT Asset intelligence®, DCIM and SAM" McCullom concluded.
For more information please visit InControl Technology at http://www.incontroltechnology.com
About InControl Technology
Since 2003, InControl has delivered powerful easy to implement ITAM systems and the IT Asset Baseline to the world market. InControl is the 1st software solution awarded the Energy Star partner status by the DoE. Agent-less and built on the .Net foundation, InControl was recognized by the Gartner Group as the Cool New Vendor in ITAM for 2012. We continue to provide dynamic and innovative solutions that drive down OPEX and deliver ROI.
IT Asset Intelligence® is a registered trademark of InControl Technology, Inc.