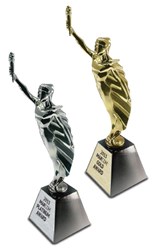 Hasbrouck Heights, NJ (PRWEB) November 13, 2013
The Sama Agency (http://www.TheSamaAgency.com), a division of SMS Marketing Services, Inc. (http://www.sms-inc.com) took home two Platinum Awards—one for the SMS Logo in the Logo Design Category and one for the SMS Website in the Business to Business Category. Sama also took home two Gold Awards—one for the SMS 16-page branded corporate capabilities brochure in the Business to Business Category and one for all SMS Branding Elements in the Marketing Campaign/Branding Category.
MarCom Awards is administered and judged by the Association of Marketing and Communication Professionals. The international organization consists of several thousand creative professionals. The Association oversees awards and recognition programs, provides judges and sets standards for excellence. Judges are industry professionals who look for companies and individuals whose talent exceeds a high standard of excellence and whose work serves as a benchmark for the industry.
About The MarCom Awards: MarCom entries come from corporate marketing and communication departments, advertising agencies, PR firms, design shops, production companies and freelancers. The competition has grown to perhaps the largest of its kind in the world. A look at the winners shows a range in size from individual communicators to media conglomerates and Fortune 500 companies. The competition is so well respected in the industry that national public relations organizations, local ad clubs, and local business communicator chapters are entrants. For more information, please visit http://www.marcomawards.com.
About SMS Marketing Services, Inc.: SMS Marketing Services, Inc. works with leading brands, agencies, brokers and Fortune 500 companies delivering extraordinary data-driven, multi-channel marketing solutions. Leveraging data-driven strategies to innovate, compete, and capture value from deep and up-to-real-time information, SMS's data solutions of highly segmented marketing databases help refine the search for consumers who engage with brands. A leading provider of direct marketing lists—including SMS's Master Consumer file of 240 million U.S. consumers—SMS also boasts the largest instatement insert agency/broker in the nation. SMS's traditional list management, brokerage, and list fulfillment divisions manage more than 700 list properties and broker for over 200 mailers. For more information, visit http://www.sms-inc.com.