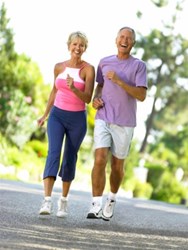 No matter what your age, there is an effective vein treatment to fit your needs and your lifestyle.
New York, NY (PRWEB) November 08, 2013
New York Cardiovascular Associates (NYCVA) has released a new article to educate people that age does not have to be a barrier to receiving the effective vein treatment they need. According to the Manhattan-based vein care center, modern methods are available that are quick, easy and involve fast recovery times.
NYCVA wants the public to know that a NYC vein specialist can help anyone of any age overcome their vein disease problems, whether they include varicose veins, spider veins or leg discomfort from deteriorating conditions in the veins. "Because modern treatments are minimally invasive, take about an hour or less, are relatively painless and have fast recovery times, even the oldest senior citizens have no reason to put off treatment for their vein disease," says a Center representative.
If a patient does not respond well to more conservative vein disease treatment in NYC, NYCVA offers Ambulatory Phlebectomy, Endovenous Laser Ablation (EVLT), Radiofrequency Ablation, and Sclerotherapy.
NYCVA hopes that by providing the message to the public: "You're never too old or too young to take care of your health," people will be encouraged to seek help from a vein specialist at any age. The procedures are so easy, fast and relatively painless, that age need not be a barrier any more.
For more information, please visit: http://www.nycva.org/.
Varicose Vein Treatment Options
Over 30 million people in the United States suffer from varicose veins and spider veins, making it a very common affliction. Varicose veins are large, bulging, sometimes twisted veins that are usually bluish in color. Spider veins are smaller, reddish veins that may appear tangled or similar to a spider's web. Both men and women can have vein problems, but women are more likely to experience them.
Modern vein treatment options are effective, safe, and accessible to everyone. New technological developments have led to minimally invasive treatments that have excellent results with few side effects and minimal downtime. The most popular treatments include microphlebectomy, sclerotherapy, radio frequency ablation and endovenous laser treatment.
About New York Cardiovascular Associates
New York Cardiovascular Associates is New York City's premier center for cardiac, vascular, pulmonary, sleep disorder, and primary care. The center has been providing the five boroughs of New York City with leading-edge care since 2005. New York Cardiovascular Associates is unique in giving patients access to a team of physicians that encompasses every field of cardiology. From the center's Manhattan office, NYCVA cardiologists provide complete patient services, including heart disease prevention, cardiac screenings, and treatment for the full range of cardiovascular conditions. In addition to superior cardiac care, New York Cardiovascular Associates provides vascular, arterial, pulmonary, and internal medicine care. Physicians and specialists work together to develop comprehensive treatment plans, whether treating patients for a single condition or for multiple health issues. NYCVA has earned multiple national accreditations, and its doctors and technologists are recognized among the top experts in their fields.
New York Cardiovascular Associates
http://www.nycva.org
Tel. 646-233-1838