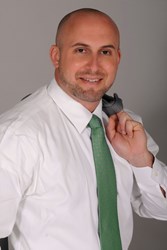 While ENDA may not pass this time in the house, it will undoubtedly pass in the future and those members of Congress who fail to find themselves on the right side of history will forever be reminded of their decisions
Fort Lauderdale, FL (PRWEB) November 07, 2013
Earlier today the United States Senate voted 64-32 to pass the Employment Non-Discrimination Act, which prohibits businesses with 15 or more workers from making employment decisions based on one's sexual orientation or gender identity. The bill now goes to the GOP-led House, where Speaker John Boehner (R-OH) has signaled he won't bring it up for a vote.
After clearing a significant procedural vote on Monday, the legislation banning workplace discrimination based on sexual orientation and gender identity was pressed by Sen. Elizabeth Warren (D-Mass.) in a Senate floor speech in advance of today's historic vote.
In her address (as published on her website), Warren said "the failure to treat all our citizens with the same dignity is shameful" and cited the efforts of the late Sens. Ted Kennedy (D-Mass.) and Paul Tsongas (D-Mass.) and Rep. Bella Abzug (D-N.Y.) to illustrate the decades-long effort to protect LGBT individuals from workplace discrimination. It is currently illegal to discriminate on the basis of race, color, sex, nationality, religion, age or disability.
The Law Offices of George Castrataro, PA has actively pursued LGBT discrimination in the workplace in over 75 independent matters. George Castrataro, MPH, Esq. stated that "the ENDA vote represents an enormous victory in the fight for equal rights in the workplace." Castrataro further stated "While ENDA may not pass this time in the house, it will undoubtedly pass in the future and those members of Congress who fail to find themselves on the right side of history will forever be reminded of their decisions." Castrataro "encourages everyone to contact their Congressman to support ENDA."
ABOUT THE LAW OFFICES OF GEORGE CASTRATARO, PA
The Law Offices of George Castrataro, PA is a full-service law firm located in South Florida with broad expertise in civil law and litigation. Please visit our website at http://www.lawgc.com.
The lawyers at the Law Offices of George Castrataro, PA provides representation in a wide range of areas including LGBT family law, LGBT discrimination, Bankruptcy, Probate/Estate Planning, commercial litigation.
Over the past five years the firm has provided an estimated $200,000 in charitable contributions and over $150,000 in pro bono representation.
CONTACT: George Castrataro, (954) 573-1444 or help(at)lawgc(dot)com
Editor's Note: A digital photograph file of George Castrataro, MPH, Esq. is available upon request.