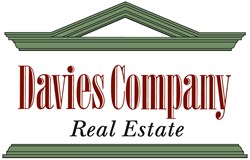 When local buyers don't have access to accurate market information, they base their expectations on national news and statistics, and then become frustrated because they're unable to find a home here that meets those expectations
San Luis Obispo, CA (PRWEB) November 07, 2013
Many homebuyers looking for single-family homes in the area are being misled by median sales prices, says Davies Company Real Estate Owner and Broker Dawna Davies.
Unless buyers break down the numbers by property type, they will get an inaccurate view of the region's median sales price, which can lead to disappointment in the buying process.
"When local buyers don't have access to accurate market information, they base their expectations on national news and statistics, and then become frustrated because they're unable to find a home here that meets those expectations," Davies said.
For example, the September median sales price of all residential properties in the city of San Luis Obispo was listed as $475,000, according to the Central Coast Multiple Listing Service. But that number doesn't tell the whole story: It includes all residential properties, including single family homes, condos, PUDs (planned unit developments) and mobile homes. In fact, the median price of single-family homes in San Luis Obispo was actually much higher at $613,000 in September, according to Davies.
"I've encountered new clients who expected to buy a property in SLO, were qualified for financing, had made multiple offers in the past, and felt disillusioned because nothing met the price and/or the conditions they expected," Davies added. "Often within one meeting with our office, they understand their position in the market and are more hopeful about their property search ahead."
Davies uses her 25-plus years of local real estate experience to manage expectations and find the right homes for her clients. "The process involves strategy, patience, careful questioning, and attentive listening. While homebuyers are more prepared now than ever before to purchase property, the market sometimes isn't working in their favor," Davies explained. "They are waiting longer for the right property, despite saving more money for a down payment than ever before."
According to the 2013 Home Buyer Survey from the California Association of REALTORS® (CAR), average homebuyers are putting more money down on their home purchases than they have since 2009, but obtaining financing is becoming more difficult as lending standards continue to tighten.
In addition, according to the survey, the search process time has increased significantly since 2011 and the majority of buyers make at least three offers before they find a home on which they close escrow. A knowledgeable real estate broker can be invaluable in navigating the purchase process.
"Many are in a great position to buy, but they can get discouraged with the process if they do not have guidance," Davies explained. "It's so important for buyers to use experienced, qualified, educated real estate professionals to do the legwork and set expectations, so they can get the home that's right for them."
For a consultative and strategic approach to your real estate transaction, if you are looking to buy or sell, contact Dawna Davies at (805) 544-5889 or Dawna(at)DaviesCo(dot)com.
About Davies Company Real Estate
Dawna Davies joined Davies Company Real Estate in the early '90s and is now the owner and broker. With more than 25 years of experience in home sales, investment properties, exchanges, and property management on the Central Coast, she practices single agency representation and has signed over 4,000 closed sales, purchases and leases in her career. For more information, visit http://www.DaviesCo.com, like her on Facebook at http://www.facebook.com/DaviesCompany or follow her on Twitter at @DaviesCompany.