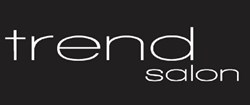 (PRWEB) November 07, 2013
Trend Salon is encouraging all to enjoy the benefits of revitalized style this Holiday season, and thus are hosting an open house to celebrate beauty later this month. The Holiday Spectacular at Trend's Wauwatosa hair salon will take place on Wednesday, November 20th and will offer all attendees the warmth that comes with the time of year, along with and emphasis on the latest hairstyles and products.
The party kicks off at 4 PM, and every guest will enjoy appetizers and beverages, beauty gift basket raffles, holiday makeup demonstrations, and more. Discounted hair care products will also be available at the Salon; guests can take advantage of a blowout sale on Unite, Colorprof, and Moroccan Oil products. For those looking to give the gift of beauty this Holiday season, Trend Salon will also have hair color gift certificates available for purchase. All gift certificate purchasers will also receive a free haircut with Trend stylists, Ashley or Jessica.
Trend Salon has been in business for over three years, and in October 2012, opened doors at it's current location, 12229 W. North Ave. in Wauwatosa, and hundreds of clients have been satisfied and beautified since. Salon services include, precision haircuts, numerous highlight and color options, styling, Brazilian blowouts, and much more. View trendsalon.org/services for the full list of services.
"We are hoping to see many new faces at our Holiday Spectacular, and we hope to become a new salon for several of our guests. We are here to help anyone looking to update or maintain their current style," said Jessica Schneider, Owner of Trend Salon.
All are invited for an evening to celebrate beauty this season, join the staff of Trend Salon on Wednesday, November 20th for the Holiday Spectacular. Call 414.777.0750 for complete details.