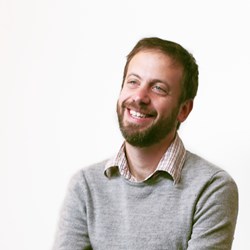 "Apathy as we think we know it doesn't actually exist. People do care, but we live in a world that actively discourages engagement by constantly putting obstacles and barriers in the way."
Washington, DC (PRWEB) November 08, 2013
Votenet Solutions, the leading provider of online voting and balloting software, will present a free webinar titled "Antidote to Apathy: Overcome Obstacles to Voter Engagement" by TEDx speaker and "professional rabble-rouser" Dave Meslin on November 19 at 2:30 PM EST. Meslin's webinar will discuss how to identify and overcome voter apathy so organizations can re-engage voters, re-assess voting and election programs and drive voter engagement and turnout.
Meslin will cover key issues affecting voter apathy and offer ways to ensure organizations:

Communicate with voters with clear, easy to understand messaging
Promote voting and election goals in compelling ways
Empower voters to take charge of getting out the vote
Leverage calls to action on all messaging campaigns, to make it easy for voters to engage and participate.
"Apathy as we think we know it doesn't actually exist," said Meslin. "People do care, but we live in a world that actively discourages engagement by constantly putting obstacles and barriers in the way."
Votenet CEO Mike Tuteur adds, "It's our intent for this webinar to give voters an edge by providing them with concrete tactics to combat these obstacles - and drive voter engagement to increase turnout."
Webinar presenter Dave Meslin, who describes himself as a "professional rabble rouser," is a Toronto-based artist and organizer with a focus on public space issues, cycling infrastructure, voting reform, transpartisan advocacy and democratic renewal. He presented at the 2010 TEDx conference in Toronto and blogs at Mez Dispenser.
Visit https://www1.gotomeeting.com/register/637725856 for more information and to register for this free webinar.
About Votenet Solutions, Inc.
Founded in 2001 Votenet™ Solutions, Inc. is dedicated to its mission of giving everyone a voice and helping everyone make decisions. It is the trusted provider of secure, 360-degree do-it-yourself voting and balloting management software, outsourced voting and election management solutions and customized online voting solutions. Every day, Votenet helps the world's most recognized organizations, communities, and companies collaborate with stakeholders to elect new leaders, make important decisions, and set new policies. It is headquartered in Washington, DC and serves more than 2,000 customers.