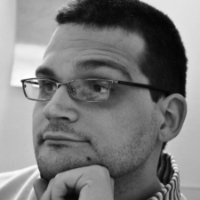 Miami, FL (PRWEB) November 08, 2013
As high-level search has become an expected component of web applications, Gild is excited to announce that its Co-founder and Chief Product and Technology Officer Luca Bonmassar will be presenting on building Elasticsearch in Ruby at this year's RubyConf. Bonmassar will reveal insights from his work at Gild on how to master Elasticsearch with Ruby. With over 800 Rubyists from all over the world attending, RubyConf is one of the premier Ruby events.
Bonmassar will be speaking on November 8, 2013 at 11:10 am on "Mastering Elasticsearch With Ruby." A consummate innovator and serial entrepreneur, Bonmassar will discuss how to build an Elasticsearch cluster, create indexes, load data, and format and execute robust search features using the Ruby Tire library. With end users expecting a high-level search experience wherever they go, Elasticsearch allows developers to keep up with UX demands by incorporating auto-suggest, spell-correcting, and personalized search on Ruby applications more easily. For Ruby developers who want to incorporate the highest level search features on their platform, Bonmassar's talk will be a highlight.
Bonmassar oversees product vision and development for Gild, which uses Ruby in the creation of its flagship tech hiring software, Gild Source. Gild Source leverages a proprietary algorithm and data analysis to help companies hire skilled developers, including Rubyists, based on their merit. Gild's developers are also active members of the Ruby community.
A developer and open source advocate himself, Bonmassar is excited to share his passion for the Ruby Tire framework with other Rubyists. "Search is one of the most difficult challenges for engineers, but there are some amazing new technologies and techniques available to overcome these challenges. I'm excited to show some of the ways we've addressed search at Gild." Bonmassar will also unveil an open source project at the event that will demonstrate the power and utility of Elasticsearch.
For more information on Gild, visit: http://www.gild.com/press-release.
About Gild
Gild helps companies hire skilled developers by ensuring that candidates stand out on their proven abilities, not just their resumes. Backed by proprietary data analysis that examines developers' actual work, Gild's tech hiring software is used by growing companies like Eventbrite, Red Hat, and Rackspace to find the developers they need to innovate. Founded in 2011, Gild is headquartered in San Francisco and has offices in Salt Lake City and Milan.
About RubyConf
The International Ruby Conference - more commonly known as RubyConf - will take place from November 8 through November 10, 2013 in Miami, Florida. The conference is focused on celebrating the Ruby programming language and fostering the robust community that has developed around it. Rubyists from around the world will gather at RubyConf to share information and ideas, collaborate, and socialize. http://rubyconf.org