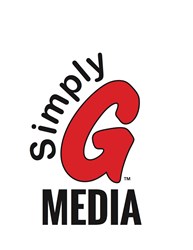 'Neil Haley and I came together to create a more empowering opportunity to have more impact on more lives,' says GJ Reynolds.
Lincoln, Nebraska (PRWEB) November 12, 2013
GJ Reynolds, CEO of BeachLifestyle Media Network and Neil Haley, CEO of the Total Education Network have announced their partnership operating under the Simply G brand. Their joint efforts continue to expand and grow their common interests in educating and informing via radio programming, as well as offering media and business services and personal development coaching. Simply G Media Network will now be offering programming with a variety of interests in addition to expanding their vast listening audience by adding additional markets to their existing lineup.
GJ Reynolds, simply known as "G," is an author, successful entrepreneur, motivational speaker and former US Soldier. BeachLifestyle Radio Network is currently offering the highest quality radio programming, branding and social media services, personal development coaching, as well as public relations services. "Neil and I came together to create a more empowering opportunity to have more impact on more lives," says GJ."
With the partnership of Beachlifestyle, The Total Education Network, and the collaborative efforts of these two passionate entrepreneurs, Reynolds and Haley have a vision to expand into film and television production, and goals of offering a full service media company. "I saw that G and I had a similar vision and we were going after the same ultimate goal… Educating people in a variety of ways to change lives," says Neil. We have a clear vision to use every avenue possible to bring hope and empowerment to people globally," says GJ
Neil Haley, a.k.a "the Total Tutor" has been working with educating children in a variety of settings for over 12 years. In 2010, Neil launched the Total Education Network to provide a "talk shop" forum for parents, teachers and administrators. Since its inception, Neil has been offering top quality programming heard by over 2 million listeners in over 180 countries and is the only educational network to offer programming seven days per week.
The partnership officially launches Simply G Media Network that will continue to serve and educate listeners in a variety of ways. Simply G Media Network offers a variety of shows with topics such as parenting, education news, entrepreneurship, and interviews with notable celebrities. The network is syndicated on 100 plus stations, has over 2 million listeners and is heard in 180 countries with its top markets being London, Montreal, Pittsburgh, Kansas City, Omaha, Boston, and Augusta. Some of the network's notable guests include Gov. Lincoln Chaffee, Liza Gibbons, Kool Rock, Randall Cunningham, John Rich, Steven Jackson, Xzibit, Denise Austin, Art Rooney II, George Hamilton and Carl Banks.