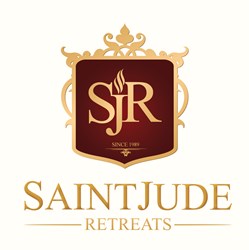 The "Think Differently" Campaign will educate professionals, parents or substance users themselves of non 12 step alternatives to alcohol and drug rehab.
New York (PRWEB) November 08, 2013
Saint Jude Retreats is excited to announce a new "Think Differently" Facebook campaign as of today November 8, 2013. The campaign is one of many the company plans to launch in 2013 and into 2014 that is centered on their newest "Think Differently" awareness campaign. The contest will run from today through December 6, 2013. The campaign aims to raise awareness for non-treatment and non-12-step programs for substance users on Facebook, as there are currently not many options to those who are looking to attend an alternative program. The prize for the winner of the contest will receive a Jim Kelly autographed Buffalo Bills jersey.
Those who are interested in participating may visit Saint Jude Retreat's Facebook page and use the direct link http://woobox.com/pyqvp9 and follow the contest rules by answering several trivia questions correctly. Winners will be announced on December 7, 2013.
Annie Kochneva, Social Media Coordinator is heading the new contest campaign. She comments, "At Saint Jude Retreats we are huge Buffalo Bills fans and we would like to thank Jim Kelly for the support and for providing the prize for our giveaway. With this campaign we are hoping to popularize the idea that there are alternatives to traditional treatment programs, and not only that, but these programs are successful and provide help for people who did not benefit from or do not agree with the structure of the 12 step programs."
Legendary quarterback, Jim Kelly's number 12 jersey has been the only one retired in the history of the Buffalo Bills team and was he was inducted in the Pro Football Hall of Fame in 2002. As of summer of 2013 Kelly became a cancer survivor, after having surgery to remove cancer from his jaw. To this day, Kelly is still extremely involved in football, running the 26th Annual Jim Kelly Football Camp for children and his annual charitable golf tournament this past summer. He will also additionally serve as keynote speaker at the Paul Hornung Award Banquet on January 28, 2014.
The Saint Jude Retreats hopes to continue to create more awareness centered around their 2013-2014 "Think Differently" Campaign in an effort to continue to educate professionals, parents or substance users themselves of non 12 step alternatives to alcohol and drug rehab.
About Saint Jude Retreats:
Saint Jude Retreats is a non-profit organization that offers an alternative program to rehab and treatment that helps individuals change and overcome alcohol and drug abuse and other addictions. The Saint Jude Retreats helps individuals find the power to overcome substance use by providing them with a self-empowerment educational experience which inspires them to make better decisions moving forward.
Saint Jude Retreats Facebook
Saint Jude Retreats Google +
Saint Jude Retreats Twitter