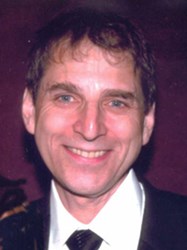 Pomona, NY (PRWEB) November 08, 2013
Bone loss due to gum disease can now be reversed with a new laser gum surgery in Pomona, NY. Dr. Robert Tracey is able to potentially save natural teeth by treating gum disease and stimulating bone growth with the Laser Assisted New Attachment Procedure (LANAP).
During the procedure, Dr. Tracey uses a laser that exclusively targets periodontal disease, leaving healthy tissue untouched. The laser also provides stimulation that can help damaged teeth successfully reattach to the bone. By treating gum disease and helping teeth reattach, LANAP reduces the risk of a patient losing teeth.
Protecting gums and teeth has many benefits for patients, including maintenance of bone density. Teeth provide the stimulation that makes the jaw bone continue to grow and maintain itself. Once teeth are lost, the bone starts deteriorating. This has many negative consequences for patients. Facial appearance can change visibly, making patients appear older. If bone loss is severe enough, patients will not be able to use tooth replacements such as dental implants, because there will not be enough bone left to support the prosthetic. There are ways to stabilize bone density, and bone grafts are sometimes an option, but patients can limit the risk of complications by avoiding these procedures and supporting the health of their natural teeth.
Loss of bone density is not the only unwanted side effect of losing teeth. Once a tooth is gone, teeth near it may become misaligned or unstable. Changes in a patient's bite can also occur, leading to pain or even difficulty eating. Patients who have lost many or all of their teeth usually have a limited diet. Speech is also negatively affected by the loss of teeth. Gum disease is the number one cause of lost teeth.
Anyone suffering from gum disease and bone loss should call Dr. Tracey's office to schedule an appointment or learn more about the risks of untreated gum disease and tooth loss.
About the Practice
General & Laser Assisted Dentistry (GLAD) is a general practice offering personalized dental care for Pomona, NY gum disease patients since 1982. Dr. Robert Tracey received his Bachelor of Science degree in mathematics from The City College of NY, Magna Cum Laude and Phi Beta Kappa. He attended dental school at Columbia University and graduated with honors. Dr. Tracey completed a hospital-based residency program at Bronx Municipal Hospital Center/Albert Einstein Medical Center. He is part of one percent of dental professionals providing the LANAP FDA cleared laser procedure for gum disease treatment. He has appeared on Fox5 News demonstrating laser dentistry, and he has lectured and published articles about laser dentistry. To learn more about GLAD and their dental services, visit their website at http://www.roberttraceydds.com and call 845-262-6504.