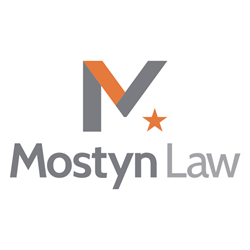 "Multiple sclerosis is a terrible affliction that needs more awareness among the general public. Hopefully this donation helps advance research in a way that makes life easier for those suffering from MS."
Houston, Texas (PRWEB) November 08, 2013
Mostyn Law continues its support of multiple sclerosis causes by donating $65,000 to the south central region of the National Multiple Sclerosis Society.
The gift is limited to use for the MS Clinical Care Physician Fellowship at the Baylor College of Medicine. Along with the donation, Mostyn Law has supported teams in the MS 150 for each of the past four years. More than 20 employees of the Firm also volunteer with various MS organizations in the Houston, Austin, and Beaumont areas.
"Multiple sclerosis is a terrible affliction that needs more awareness among the general public," said Amber Mostyn, an attorney with the Firm. "Hopefully this donation helps advance research in a way that makes life easier for those suffering from MS."
More than 400,000 people in the United States suffer from multiple sclerosis with 200 more diagnosed every week. Patients with MS can often experience muscle weakness, numbness of the limbs, and partial or complete blindness. The disease is degenerative and attacks the central nervous system, eventually affecting the body's immune responses. The symptoms of MS are manageable and advances in medical science have further improved the lives of many patients.
"The work of the National Multiple Sclerosis Society has done in advancing MS research has been nothing short of remarkable," Mostyn added. "Their dedication and commitment has led to some groundbreaking research that will eventually help eradicate this disease. We're proud to help further their efforts in any way possible."
Founded in 1946, the National Multiple Sclerosis Society has helped raise awareness by funding research and organizing programs that assist individuals with MS. Today, the organization has raised more than $250 million for MS research and helped to spread professional knowledge of the disease to universities around the world.
Please visit http://www.mostynlaw.com for more information about the Mostyn Law. You can support this year's Mostyn Law team in the MS 150 by going to http://main.nationalmssociety.org/goto/mostynlawfirm.
To learn more about multiple sclerosis or to make a donation, go to http://www.nationalmssociety.org.
About Mostyn Law
Based in Houston, Texas, Mostyn Law was established in 1999 by Steve Mostyn. Mostyn Law has earned its reputation by tirelessly standing up for the rights of ordinary people who have been treated unfairly by insurers, injured by defective products, or suffered personal injury. Mostyn Law has 125 employees in its offices in Houston, Beaumont, Austin, and Galveston.