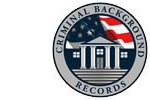 Incidents of violence by a contractor at the Navy Yard, as well as smaller headline events show the need for thorough vetting of contractors.
Waltham, MA (PRWEB) November 13, 2013
Contractor background screening has jumped into the headlines with recent shootings at the Navy Yard near the Capital in Washington, DC. While background checks were conducted on the individual responsible for the shootings, reports suggest the check may not have been thorough. CriminalBackgroundRecords.com strongly suggests that any contractor working in the home or at a public/government facility should be thoroughly background checked.
As reported at http://usnews.nbcnews.com (Sep. 24, 13):
Defense officials have acknowledged that a lot of red flags were missed in Alexis' background, allowing him to maintain a secret-level security clearance and have access to a secure Navy facility despite a string of behavioral problems and brushes with the law. http://usnews.nbcnews.com/_news/2013/09/24/20672636-report-feds-whitewashed-alexis-background-check
Working for a government entity entails different rules than those of the general public, specifically in regards to background screening. Certain legislation, such as "Ban-the-Box" does not apply to key government contractor positions. However, depending on one's clearance level, the depth of a background check may require to go much deeper.
There are a series of steps that must be taken to determine whether an individual should be granted a security clearance. The process begins when a Federal agency determines whether the duties of a particular Federal civilian position or position in the military will require the incumbent to have access to classified information, or that an employee of a contractor will require access to classified information in order to perform work under a Government contract. If such a determination is made, and if there is no prior eligibility determination that is sufficient, under applicable directives, to meet that need, the agency will need to determine such eligibility itself. P. 2, (STATEMENT OF ELAINE KAPLAN, ACTING DIRECTOR, U.S. OFFICE OF PERSONNEL MANAGEMENT before the SENATE COMMITTEE ON HOMELAND SECURITY AND GOVERNMENTAL AFFAIRS on "THE NAVY YARD TRAGEDY: EXAMINING GOVERNMENT CLEARANCES AND BACKGROUND CHECKS"; October 31, 2013)
A thorough background check of the Navy Yard perpetrator may have revealed a predilection toward violent behavior. http://abcnews.go.com/m/blogEntry?id=20747531&sid=77&cid=77&ts=true
Also, a complete background check of contractor's working in and around the house is equally as important.
Adam Almeida, President and CEO of CriminalBackgroundRecords.com states: "The Navy Yard incident was a tragedy, without question, but contractor background screening prior to working in a private home may prevent tragedy as well."
As reported on the CBS-Detroit webpage (Nov. 01, 13 - Detroit.CBSlocal.com) a woman's daughter was tragically murdered by an in-home service worker.
...Kerry Spooner-Dean, a young pediatrician was brutally murdered in her home in Oakland, California. She got a coupon in the mail from a company offering a discount on carpet cleaning. She called and made an appointment. The company sent out a man named Jerrol Woods to do the work. It turns out that Woods was on parole for armed robbery and had been convicted for a series of armed robberies dating back 30 years. The company had not done a background check. http://detroit.cbslocal.com/2013/11/01/scott-lewis-stranger-at-the-door-be-careful-who-you-let-inside-for-service-work/
Whether or not an individual with a criminal history will commit additional crime cannot always be predicted. However, a background check does act as a constraint to those that may have the partiality to commit crime. Subsequently, any individual that engages a contractor for work in and around a home should demand proof of a background check prior to allowing entry.
Almeida states: "Companies with solid and thorough background screening practices and communicate those practices to potential new hires can immediately mitigate risk. Certainly a background check is not always a predictor of future activity but, generally, it can be a deterrent."
In Fairhaven, CT an elderly woman was robbed and murdered in her own home, and the immediate suspect was a contractor that had access to her home in the days leading up to her demise.
As reported on News10 website: ( http://www.turnto10.com/, Oct. 31, 13)
The police report obtained by NBC 10 shows investigators were on to him almost from the start. They say Silva was in Howland's home a three days before the killing, as a contractor with Fairhaven Lumber to insulate her attic. http://www.turnto10.com/story/23846317/contractor-was-early-suspect-in-womans-killing
Almeida states: "Anyone that comes into the house, either a single family home or an apartment, as a contractor should be thoroughly background checked. Risk mitigation is not just activity for the workplace but at home as well."
CriminalBackgroundRecords.com is a third-party background screening company that assist companies large and small with all of their background screening requirements. With vast knowledge of local, state and federal laws and regulations, CriminalBackgroundRecords.com can assist in creating a compliant pre-employment background screening policy for contractors.