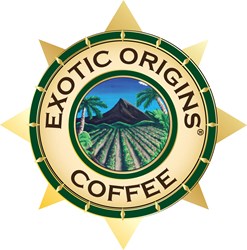 When I'm in trouble,I want a relationship,not a program. I want someone I can trust.
Spokane, Washington (PRWEB) November 19, 2013
The event was held Monday night, November 4th at The Cellars Restaurant in Coeur d'Alene, Idaho. Big Table's fourth industry dinner for 2013 and 22nd to date. Two American Culinary Federation Chefs – Jim Barrett and Tyler Schwenk perfected a fall menu pairing up select courses with 90+ rated coffees from Exotic Origins.
The "table" is brought in from dinner location to location seating 48 guests including all walks of life; CEO's, dishwashers, servers, managers, chefs, all who are invited to come back and help serve at future dinners. Towards the end of the night, guests are invited to write down the name of someone they work with who is in need of help. Big Table responds to these needs with tangible and personal care, actively measuring results of transformation through eight key trajectories established by founder Kevin Finch.
The food service industry is our nation's largest industry; it posts the highest rates of drug and alcohol abuse, divorce, long hours, incredible stress and lacks financial safety nets for most front-line employees, managers and owners. "As a pastor, food writer and restaurant critic in Spokane Washington, I decided to step out to do something about it" explains Kevin Finch. Big Table was established in 2009 and immediately began partnering with those who shared the vision of its powerful potential. Founder & CEO Scott Plail of Exotic Origins Coffee concurs, "We share similar commitments to our farmers, building community and making a difference in the lives of others. Serving with Big Table is an honor. We look forward to the journey ahead."
For more information, visit: http://www.exoticoriginscoffee.com and http://www.big-table.com